Name: Justice T Lanham
From: Arnett, OK
Grade: Junior
School: Arnett Public School
Votes: 0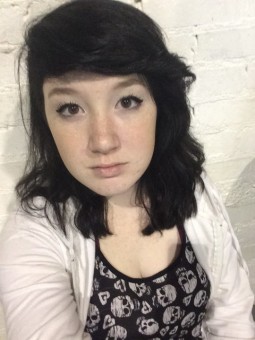 Justice
Lanham
Youth
Forward
Scholarship
2016
Growing up I knew that I was able to understanding things in an easy advantage, but I
never thought that it would help me in my responsibility to assist
the students that were lagging behind. I began to help my peer class
with classes that at first set me back but I started asking questions
to completely interpret what was happening. In classes like: English,
Algebra and Biology I started out a bit rocky but found out how to
comprehend it. I began to tutor my fellow classmates after school on
how to work out the difficult problems or different techniques to
remember the vocabulary words. When I first began my Chemistry 1
class I thought for sure that I was doomed. It was as if my
instructor was speaking a entirely different language. The two girls
that sat next to me didn't understand either. So I found time to
ask my old Biology 1 educator how I passed his class after struggling
so much at the kickoff of the semester. He told me that I sat in a
group at the back of the classroom and when someone didn't get what
he had explained I would be the one to ask him to explain more. I
would then go to one of the girl's house to teach her the lesson from
of Chemistry class. This, in turn, helped me interpret the Chemistry
further because I even knew how to inform it to others.
It wasn't until my senior year that I became part of the student tutoring club for
community service. Going over the questions that the students got
wrong on their math test with them and showing them how to work the
problems out correctly was a fantastic feeling for me. I loved to see
the glimmer in the student's eyes when they realized that they
weren't 'stupid', they were just lacking the right explanation
for them to learn it. Having the experience of teaching children who
don't have the confidence in themselves to get the high grades and
being able to switch that to them trusting their answers and not
second guessing themselves is very fulling. Tutoring has taught me to
make and want to make the difference in student's life. Teaching
others can teach us to be a leader and show what our future will
bring.