Name: Diane Rivera
From: Riverside, California
Grade: 11
School: norte vista high school
Votes: 0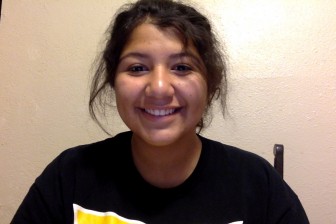 Today in our American society it's very common to do volunteer work related to our future career. It gives us an opportunity to experience the work hands on and whether it something that you truly love. However we never really do volunteer work by our own will, it usually it something that works to our advantage but yet again its also an advantage to those who need the help.
Volunteer work is definitely something growing in our society. Since school is becoming more competitive and getting into college a lot more difficult. So many people or students do lots of volunteer work because its looks good on transcripts. I really cant emphasize this enough it a really great way to gain experience in the career you want to work towards because many people go through school on a career and turns out its not what they expected. So they just wasted
their time and money.
However volunteer requires time and effort to do but totally worth the experience. The good thing about volunteer work is that it can be something you do in your free time and it can be really fun. Another great advantage to volunteer work is that you make connections with people, who work in that career area. These people can really help you in the future, with references of you're worth ethic or a future job. For simply helping others and donating your time can give you all these advantages.
In my own experience I love volunteering though I don't really get the time to do it more often. Usually I have to give up certain things I want to do but it's the only way I can make it fit. This is because I am a high school student I have to balance my time with volunteering, friends, and schoolwork. It something I am committed to mostly because its one of my class requirement for avid. I have been in avid for 5 years not including my senor year. So I've been doing community service all these years. I can definitely say it's like a job because you have a boss also known as your supervisor.
The experience gives you the idea of how a job would be and experience in your career field. When I began my community service, I worked in a church with people and at the time, I wanted to be a child psychologist as my future career. So my community service had me work with people, and as I worked with people and kids, I began to realize how much I don't like to work with people and kids. They drove me crazy because some kids had no manners and their parents were completely okay with that. So then I changed my career choice to be a veterinarian and I currently do volunteer work and a local animal shelter and I love it, whether I do the dirty work or the fun work I wouldn't change it for the world.
Many people wouldn't considered really important but many don't realize it's a like a job except you don't get paid. You must come for your shift and do the work they have for you and you pay is that you did a good thing and you gained experience.