Name: Arianna Durling
From: Hamilton, New Jersey
Grade: Senior in high school
School: Steinert High School
Votes: 0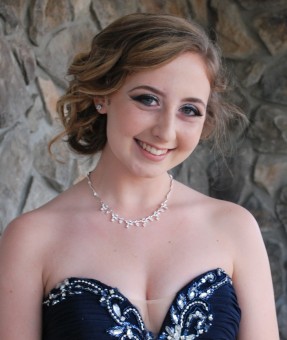 Ever since I was little I have always wanted to help people; whether it
was by helping plant flowers with my mom or by helping my baby
brother put on his shoes. Once I was old enough to help others
besides my family, I have not stopped. In middle school, I started
volunteering at Miracle League where I helped special needs children
play baseball. This program has inspired me to continue volunteering
throughout my high school years. I play in an annual 24-hour soccer
marathon to raise money for Special Olympics, I have played soccer
for a charity called Coby Classic to raise money for suicide
awareness, I have played soccer for a charity called Backpacks for
Kids to raise money to buy school supplies for children who cannot
afford it, I have raised money for Cystic Fibrosis by participating
in a walk and collecting money from others for this cause, and I help
my neighbor with Spina Bifida by driving him to work, cooking for
him, and getting his mail. Even though I enjoyed participating in all
of these events, there was one that stood out to me the most. This
was called "Adopt a Family" through Catholic Charities.
I have "Adopted a Family" for three years now and I hope to
continue this throughout the rest of my life. For this charity, you
have to buy Christmas gifts for families who are less fortunate. You
are given a wish list from the family which gives you an idea of what
the family wants and needs. Christmas is a stressful time and these
families are struggling to make ends meet daily. Being able to take
the burden off of these parent's shoulders and give their children
gifts so that they do not have to worry about it is in an
indescribable feeling. Seeing the joy and smiles on the family's
faces is breathtaking and this is the reason behind me continuing
with this charity. Each year, it takes about a month of preparation
and spending to get the right gifts for these families. My biggest
challenge is not being able to buy gifts for every family that cannot
afford it because I would like to help everyone. Through this
experience, I have learned to not take anything for granted. Giving
has taught me that you can make someone else's life better while
also feeling good about yourself.

This charity has helped me with the career path that I am choosing for
myself. I have decided to major in Biological Sciences where I hope
to obtain a career in the medical field. After volunteering and
helping the families who need it most, it has inspired me to want to
help others for the rest of my life.