Name: Sena A
From: St.Anthony, MN
Grade: 11
School: St.Anthony village Highschool
Votes: 0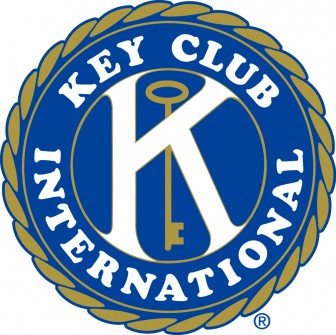 Volunteering gives you an opportunity to change people's lives, including your own. It gives me the satisfaction of playing a role in someone else's life; helping people who may not be able to help themselves. Like MLK once said, "Life's most persistent and urgent question is, 'What are you doing for others?'". From a young age, my parents have pushed me to get involved in places where I could help the less privileged. They have encouraged me to give to homeless people, donation stores and help cleaning my neighborhood. Volunteering is a way of giving back to your community while developing important social skills, and gaining valuable work experience all at the same time. Also, it has helped me meet new people and made me more observant of my surroundings.
When my mom started working at a nursing home and she would often tell me that the residents were barely visited by people and families. That inspired me to start volunteering at a memory care for elderly because I didn't want the residents to feel like their deeds been forgotten by the world. My goal was to help them create good memories; so I spent my summer playing bingo with them, pushing wheelchairs on outings and singing with them. Every time I went there I experienced the feeling of joy after concluding each activity. Also, I got the privilege to hear living history every day. Learning about life from those who have lived for a while is an invaluable gift.
            As I was looking for other ways to impact my community, I came across the chaotic Sunday school at my church. The preschoolers and kindergarteners didn't have dedicated teachers; they usually roam around the church and disturb the service. Therefore, the spring of my eighth grade, I consulted my friend about becoming the leaders in that area of the church. Since then, I spend every Sunday teaching lessons and organizing activities for the kids; it has been a big blessing in my life. Even though it's a powerful ministry, it's not an easy one; since the kids sometimes throw tantrums, don't listen to
instruction or are just simply rude. However, this experience has allowed me to grow into a better person and taught me patience and honesty. One of the memorable moments in this activity was on the Christmas of 2015. Usually, the kids sing the same song over and over again, but that year my friend and I helped them rehearse new songs which they performed. That was my biggest accomplishment because it made Families extremely happy and changed the monotonous cycle of
singing the same song repeatedly.
In Addition to that, I'm also an active participant and currently the treasurer for Key Club, which is a student-led volunteer group at my school. Activities I have done the club include; Helping the elderly with house chores, packing meals, taking care of the school garden and fundraising money to send to different nonprofit organizations. Because I'm surrounded by peers who enjoy helping others as much as I do, this club has been a great environment to grow my passion for volunteering. Involvement in this club required taking some time out of my free time to plan and get engaged in the activities. It has also helped me develop my confidence since being a board member required speaking in front of the different students. The smiles of the old ladies when we help them with housekeeping and hearing the number of people getting fed by the meals we packed makes me feel really good about volunteering.
When we share our time and talents we solve Problems, strengthen communities, improve lives, connect to others and transform our own lives. Volunteering is a fantastic way to put myself out of my comfort zone and meet people I
would otherwise never meet, and do things I would never otherwise get to do. For other young people my age who are sitting around without volunteering, I highly encourage them to put themselves out there. Volunteering has helped me discover some of my individual traits and what my future career should be. My goal in life is to impact the world around me by working as a traveling doctor. Jeff Dixon's quote "You can't do everything but you can do something!" will always be my motto in life.