Name: Aubree Wheeler
From: Austin, TX
Grade: Freshman in College
School: University of Texas at Austin
Votes: 0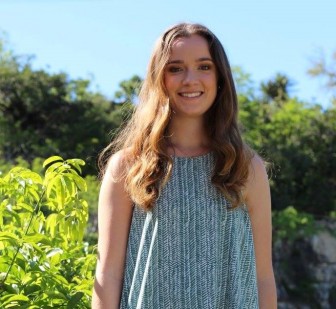 The
City of Children

It brings me great joy to be able to share the experience I have had
volunteering for the sake of children without parents. For the past
three summers, my service has gone to an orphanage located in
Ensenada, Mexico called La Ciudad de Ninos, or The City of Children.
I feel like I am called to work with these kids less fortunate in
places where it would challenge me.
I typically go for ten days- equivalent to approximately 240 hours- out
of July with a church organization from San Antonio to do various
labor projects and host a vacation bible school. As a volunteer, my
tasks vary with whatever needs to be done that particular week out of
the summer. My first trip we dug trenches for a water well because
Ensenada was going through a period of drought. Another time, we
painted the walls of the nursery to liven the atmosphere for the stay
mothers. Regardless of how the labor projects change, hosting a
vacation bible school remains a constant activity. The children
always love when we put on skits about Jesus and bring lessons on how
He lived. The main point of this is to foster a healthy community
between the kids and bring them together in light of how unfortunate
their circumstances are.
Playing with the kids was always the best part of my trip, whether it was
playing soccer until our legs gave out or throwing around fruit in an
attempt at playing Ultimate Frisbee without a Frisbee. The biggest
challenge when volunteering at as amazing a place as The City of
Children is leaving after you have done your part. Leaving after you
feel like you've made a difference in someone's life. Leaving
after you feel like your work there has changed the world.
Luckily, my career goal centers around this aspect of serving to change the
world. I want to become a general practitioner and go abroad
hopefully to orphanages in poorer countries that can't afford such
medical care. Forward looking to me means constantly innovating ways
to make life circumstances better. Forward looking in terms of my
career and plans for the future would include trying to get
healthcare to orphanages like The City of Children. My volunteer
activities now shape how care will be given to orphans in the coming
years. If I were to come back in ten, twenty, or even thirty years, I
would know that the service I offered to La Ciudad de Ninos will
carry on into the lives of the children who will have eventually
grown up and become a part of the community that makes up our world.
It brings me great joy to share my volunteer experience as well as know
that it has made a difference in the life of orphaned children and
how they are cared for.