Name: Morgan Schultz
From: Hastings, Minnesota
Grade: Junior
School: Hastings Senior High School
Votes: 0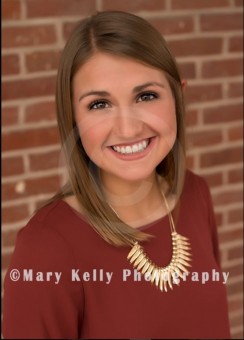 We are down by 5 with 15 seconds left in our basketball game. My
teammate passes me the ball. I hand it off to our star point guard
for a three point shot. Swish. Down by 2. We rush into our defensive
stance. Seven seconds. My teammate steals the ball and races down the
court. Bang. She misses the layup. Two seconds. We recover the ball
only to have a missed pass and it goes out of bounds. Buzzer. We
lose.
The look of defeat in our eyes is the same look my eighth grade girls had
when I was their coach and we lost. But now, the tables were turned.
I was their volunteer coach. I had to be the consoler, the shoulder
to cry on, and their biggest supporter. I needed to be a leader who
shared wisdom, direct feedback, and a positive outlook for future
games. The transition from player to coach was challenging.
When I started coaching there was this peculiar aura when I instructed the
girls to do something or made suggestions. They would freeze up and
give me the "Are you serious?" glare. At tournaments, referees
and coaches would mistake me as a player. I quickly realized I was
not viewed as an authority figure or mentor. Changes were needed. I
started small. At games, I interacted more with coaches. I introduced
myself and made sure to get a handshake at the end of a game. During
practices I started to work on techniques with the girls
individually.  I also spent time getting to know them personally
and helped mentor them on topics not related to basketball. Slowly
but surely, my work paid off. I was changing perceptions and the
girls were learning basketball and life skills.
Since I love basketball, and working with kids, I have continued to coach.
I just started my third year and am now working with fifth graders.
For six months we will practice three hours a week and play in ten
tournaments. Similar to my first two teams, I hope to teach them more
than just basketball skills. I want them to learn how to handle
adversity, be good teammates and be courageous so they are positioned
for success.
           The girls I have coached have brought a lot of joy into my life. Their
simple and straightforward thinking helped change the way I view
situations in my life. Looking forward, I hope to continue to
volunteer within my community, school, and church. I believe looking
forward means to reach for the stars and purse all dreams you have.
This experience led me to pursue a career serving children or seniors
who are struggling with physical disabilities. When my fifth grade
players are high school seniors, I hope they look back on their
basketball experience and, like me, see how participating in a sport
helped them learn about themselves and develop life skills.