Name: Rishona Kumar
From: Hillsborough, NJ
Grade: junior in high school
School: Hillsborough High School
Votes: 0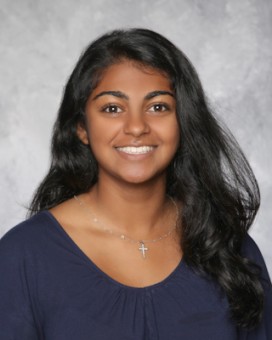 The
Dolphin Pin
By
Rishona Kumar
As a regularly active participant in the United methodist Church in bridgewater, Nj, I have been involved in a lot of volunteer missions – helping out at a marathon, rebuilding victim homes from hurricanes, taking care of animals, and more. Not only is it rewarding to see the joys of those whom we help, but also it's mind blowing to accomplish something so astronomical. While I have done a lot within my youth group, and each mission has benefitted not only others, but myself, one mission made a huge indent on me- The Women's Shelter Organization.
              The place was dismal even before we stepped off the bus. The drifting snow radiated a mood of hollowness instead of comfort. The Women's Shelter is an organization which allows female families the opportunity of escaping abusive husbands/fathers. It provides a home and guarantees safety – with the price of staying within the building. Kids younger than me are not allowed to attend school or
even allowed to go shopping for gifts during the holiday season.
               Therefore our jobs were to take the kids "shopping". After setting up a room filled with a plethora of wrapping paper, boxes, and bows, we were introduced to our assigned child. My girl, 8 years old, walked in with a smile bigger than God's, wearing pigtails which coiled up and down with each step.  Wearing a neon pink t-shirt drenched in blinding sequins, she hopped a foot in front of me and looked up with her golf ball sized eyes. "Hello!" I exclaimed as she continued to show off her pearl teeth.

               Neya was her name. And I got to learn about a lot of interesting things about her as we decorated name tags and lengthened our Christmas lists'. Not before long, it was our turn to go shopping, so with Neya jumping and holding onto my hand, for I was scared she would hurt herself jumping so much, we walked across the narrow hallway and into a classroom sized room filled with glistening toys. Nine tables wide and halfway high to the ceiling, donations of candles and necklaces to action figures and stuffed animals sat. Attempting to occupy the mind of an 8 year old I thought to myself oh no she's going to want everything. So, me being hesitant, and Neya being eager, observed the different gift possibilities, until we encountered a small, fragile pin of a dolphin. It was baby blue and had God's eye, gentle and loving, yet firm and watchful. I asked her if she wanted to give her mom anything else. "You're allowed to get two items for each family member." She simply shook her head no. "Are you sure? This necklace is really pretty too."
               "She likes dolphins; it'll match the card I made her. Besides it's the love behind the actions that count, not the actions."
                That night I went home on the mini bus, through the tranquil snow, and realized that that was the first time I had ever truly volunteered.