Name: Arunima Roy
From: Port Jefferson Station, NY
Grade: 12
School: Earl L. Vandermeulen High School
Votes: 0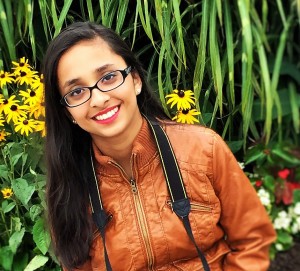 As a child, I always wore my mom's nursing garbs and draped her stethoscope around my neck as I pranced through my house. Whenever my parents got sick, I'd run in with the stethoscope and check their pulses, even though I didn't know what it meant. I found a joy in seeing my mother smile as I took care of her. So, my passion for human health and body grew.   
I have over 200 hours volunteering to learn more about the health care system and promoting a healthy lifestyle. My responsibility entailed a variety of tasks.  I volunteered in nursing homes, aided nurses and patients on hospital floors, and promoted a healthy lifestyle locally. However, my role wasn't always well-defined. For example, when I volunteered at Stony Brook University Hospital, I was a freshman in a hospital filled with PhD doctors. I was terrified that I wouldn't have any impacts. Fearfully, I just filed and stacked supplies. However, on one very organized day, I had nothing to do. So, one of the nurses asked me to go and see if I can help any patients. So, I took that courageous step forward to see ask how I could help. After while, I felt like a nurse because I aided patients and even brought feces to the lab. My volunteering experience helped me to overcome my fear of being insignificant.
Through my work at our state hospital, I received a President's award for volunteering. However, my most satisfying moment was when a woman in the hospital, told me about her grandchildren and how she would see them after she got out. I had asked her "Would you like anything else?" and she wanted someone to talk to. This showed me that patients aren't a case in a file, but rather humans. Therefore, I learned that a good doctor needs to know patients require more than just medicine to heal.
           One day, I won't have to borrow my mom's uniform and I'll wear my own. I want to be a doctor without borders. Why without borders? Because I want to travel the world and see all the things nature holds.
           Human and nature are interconnected. We need nature to not only survive but also to thrive. I am currently the President of my Environmental Club and I'm the chairperson of the youth council for Offshore Membrane Enclosures for Growing Algae (OMEGA) Project. I joined OMEGA to advocate for the oceans. In my environmental club we had beach cleanups and planting projects. With OMEGA there's a potential to create water, food and sustainable energy without using land. We can help the water ecosystem and the human population. Our population will use up the drinkable water; so the project tackles that issue and water pollution.  It's a "forward looking" project  because OMEGA works to benefit our futures.
Though my volunteer activities are diverse, my central goal is still the same: to make others feel better, whether they be sea creatures or land creatures.