Name: Rachel Clinger
From: Dallas, TX
Grade: 11th
School: School of Science and Engineering
Votes: 0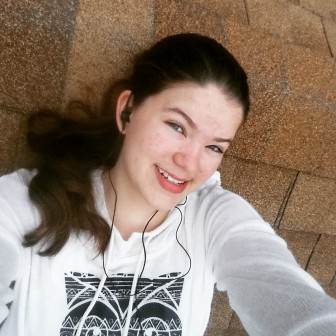 Despite my busy schedule, community service has always been a passion of mine. I grew up in a service-minded family with a strong church outreach community, and know it is my responsibility to serve my community by giving back a
portion of what I have been blessed with. I learned at an early age that community service is a fundamental part of my life. This is my goal, giving back to the community around me when their need is most desperate. For example, since I was a child I can remember Christmas Eves with my family at the AIDS Resource Center serving breakfast and handing out presents to the children.
Christmas has always been an important holiday in my family, not only because of its religious importance, but also because we volunteer annually at the AIDS Resource Center (ARC), a low income housing facility for families affected by AIDS. The month before Christmas, we shop for the children's gift requests, taking time to wrap each one and tag it with each child's name. On Christmas Eve, we wake before dawn, pack all the gifts, and head to the ARC. While my mother and aunt work in the kitchen preparing breakfast, it is my role to manage the craft table and interact with the children. When all is done, the gifts passed out, and Santa come and gone, we take the leftovers and pass them out to the homeless in the area. Christmas is not about the celebration, it is about love and giving in remembrance of the ultimate gift of God, His son. I take that gift as a calling, a responsibility to give back from the blessings I have been given. For this reason, I sacrifice my time for others through community service.
I am often pressed for time with many commitments to clubs and organizations I lead at school, as well as my work schedule. However, I make it a priority to give back to my community through consistent service. Any chance I get, I serve
my community through projects such as work at Camp Barnabas, a summer camp for disabled children and adults, Camp Cedarbrook, a 100% volunteer summer camp, and the ARC. Additionally, I volunteer through my church in the Dominican Republic, Children's Ministry each Sunday, retirement communities, homeless centers, landscaping projects, and our yearly Trunk-or-Treat community outreach. These opportunities to serve allow me to develop a strong church community, as well as serve the greater community around us.
I believe I have an enormous responsibility to take the things I have been blessed with in life, and give back to the community rather than take them for granted. Because I am humble in the knowledge that my success is accomplished
through the support of my family and faith, I am propelled to serve others in my community in order to help them accomplish success in their lives as well. With this in mind, I strive to achieve my goals and want to help others achieve theirs as well.