Name: Shelby Hertz
From: Highlands Ranch, Colorado
Grade: Junior
School: ThunderRidge High School
Votes: 0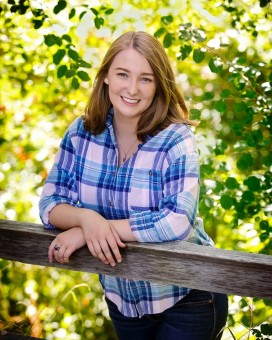 The
Impact of Spending Time With Others
A flood of small eyeballs excitedly turn my way as I walk into the room. Seeing their excitement towards me is very uplifting. I look around the room, one child picks his nose, another crying, and others playing cheerfully. Throughout the Sunday morning, the
children and I along with other group leaders participate in several activities such as sports games, making crafts, and singing songs
while their parents attend church service. Through participating in these activities, I have realized that I can make a significant difference in a child's life. This experience has made me become an overall better person and also has further developed my passion of helping others.
Due to this experience, I try to be an exceptional role model for younger generations. One moment that has stuck in my memory was when I crossed my legs and this one three year old, Grace, looked at me and crossed hers too. I noticed this, so then I put my elbows on the table and she did the same. This moment made me realise how much the children look up to me. I not only have to be their provider for the hour, but must be an admirable person. I have discovered that when I use my manners towards the children they are more likely to use them back to me. I have also noticed that when the children break into groups, they ignore the new children. I am surprised that bullying and isolation is evident in such young ages. After seeing this pattern, I started to make an effort to include everyone in every activity. The children started noticing me include everyone, so they became more open and accepting of the new children. I hope that when the children reach middle or high school (when isolation becomes more serious), they will be the child who makes the effort to include everyone.
Dedicating my time to this service activity has further developed my passion of helping others. As a child, I have always felt the need to help others. Through watching the children, I receive satisfaction from helping the children as well as their parents. I know it can be difficult for parents to trust their children with another person and am honored that they are comfortable dropping off their children with me. I am glad I can help the parents have alone time together that can greatly impact their relationship with one another. The satisfaction that I have received from this volunteer activity has lead me to pursue a career in helping others in the future.
            Spending time with the children has been extremely rewarding. I have discovered qualities within myself that I had not noticed before. I have grown as an individual by becoming more caring and responsible. I now more than ever am driven to succeed in everything I do. I will continue to be an excellent role model and also volunteer in more service activities so that my passion in helping others shines through.