Name: Sara Powers
From: Allen Park , Michigan
Grade: 12
School: Cabrini High School
Votes: 0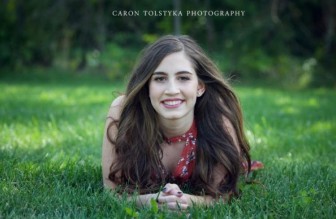 The
Importance of Helping Others

Throughout the last couple of years, I have been able to volunteer for many
different organizations, helping many people across different walks
of life. One of my favorite places I have volunteered at is the St.
Patrick's Senior Center where I have helped prepare, cook and serve meals for
the senior citizens there. A family friend has been a volunteer there
for many years, and she asked my siblings and I if we could help her.
After that first time we went, I was hooked and have been back a few
more times to help. At first, one of the biggest challenges for me
was that I was always kind of nervous to communicate with the seniors
while I am serving them their meals. I always wonder if I should say
anything or if they just want to get their meal without having to
converse with anybody. Each time I have gone, I have found out that
this is not the case. Most of the seniors are very happy to talk, and
always express their gratitude for all the help that the volunteers
are providing. When one of the elders said, "God bless your soul"
to me or repetitively said "thank you",
I know that my time volunteering has made an impact on them. To me,
this is the most satisfying part of volunteering. The gratitude of
the senior citizens has also taught me so much about people. They
have shown me that by taking time out of my day to cook them a meal,
and talk to them, it makes their day better and puts smiles on their
faces; which makes not only them feel good, but also allows me to
feel good knowing that I have spread kindness to them. Being able to
have volunteered at a place like this will definitely benefit me in
the future. First of all, it has helped me to be able to communicate
with new people better and not be so nervous around them. I will be
able to use my abilities of helping others and showing kindness
because of the experiences I have had volunteering. I think that in
the future, I will look back and will be able to say that this
volunteering I have done has made a difference. Every good action
that someone makes does make a difference, no matter the scale of the
action. My actions will have made a difference on the fact that I
showed care and kindness for others, and this is especially important
considering the society we live in today. I hope that volunteering
will show others how important it is to help the people that need it
and that it will give people the idea that showing kindness, by
putting others needs before their own at times, will benefit everyone
so greatly.