Name: Skyler King
From: Shawnee, Kansas
Grade: 12th Gradde
School: Mill Valley High School
Votes: 0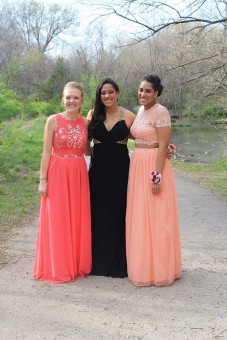 Volunteering is a huge part of my life. Growing up I was fortunate enough to have more than enough things to survive. When I was younger I took the stuff I had for granted until one Christmas when my parents treated me and my sister as though we were homeless to show us how lucky we truly are. From that moment forward I have devoted my life to giving back to my community.
             I have done so many different things to volunteer. I feel as though I have been so blessed with everything that I should give back to my community. I have given back to my community in various ways.
             The first way I give back to my community is by volunteering weekly in my church nursery. Every Sunday I lead a group of 5-year old's for 2.5 hours. I help them learn about God and the Bible through various activities. I love being able to interact with the kids and see how excited they are to learn about God.
             The second way that I give back to my community is by volunteering at various church events. Whenever possible I sign up to do childcare for an event, lead a VBS group, help at a big family celebration, etc. I love doing different things for my church in order to help give back to my community. I love seeing people's happy faces whenever I volunteer at these different events.

             Thirdly, I volunteer a lot through different organizations. I am a part of a group called Gods Army where once a month we go to different people's homes and rebuild a bunch of different things. All of the homes we work on are homes of those who are unable to do the construction things on their own. We may go and rebuild the bathroom or pull weeds from a fence. It all depends of the home. I love seeing the homeowner's reactions whenever we pray for them at the end. They are all so thankful for what we have done. Truly warms my heart.
            Also, the first Tuesday or every month I go to a nursing home and play bingo with the elderly. I love getting to interact with them and hear their stories from their youth. They are all so fun to be around!
          One of the bigger volunteer things I've done is when I went on a mission's trip to Quito, Ecuador. Two summers ago, I traveled to
Ecuador with my church for 7 days. Throughout the trip we went to various places doing different things. We helped people build homes, teach the kids of the community VBS songs, transport bricks from one place to the next, paint an outhouse, and other things. The trip was truly life changing. It showed me what volunteering really is.
          Overall, these different activates have taught me the importance of giving back to my community because I am so blessed with all that I have.