Name: Kaylee Smith
From: Stillwater, OK
Grade: 9th grade
School: Stillwater High School
Votes: 0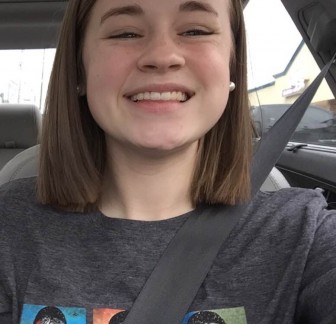 Kaylee
Smith
November
2, 2016
The
Importance of Volunteerism
Many organizations thrive on volunteers. There are non-profits, based on the sole action of people standing up and giving their time. I believe that volunteering can establish a basis of gratefulness as I grow. Monthly, I volunteer in my church's child care program. I spend two hours with fifteen lively three-year-olds playing games and teaching them about God.
I love working with the kids, which is something I want to do when I get older. I have been volunteering in the program for three years, and I have loved every bit of it.
As a teacher's helper, I play with kids, dance with them, and help with crafts. I chose to take this position because when I grow up I want to work in pediatric muscular research. Being around the kids makes me happy. The largest reward that giving has given me is a child-like understanding of the Gospel.
They see a simple view on something that can be complex, so it is nice to have a refresher of how simple God's love is for us.
Sometimes when I am working, it is hard for me to assert myself. It can be difficult to discipline the kids when they need guidance, but I know it is for the greater good to kindly show them proper ways to do things. My position has taught be how I can be a leader to all kinds of people. I can lead the children as I am working with them, I can show parents their children are in good hands, and I can inspire other teens like me to get involved.
Looking forward, I want to continue to help people. I want to research muscular dystrophy and genetics and specifically work with children to fit treatments to their needs. Volunteering in early childhood now will familiarize me with interactions with children. In the world, I want more people to become involved with volunteering. Not only is it a great way to spend time, it is rewarding in two ways. Not only can you help others, but you can help yourselves. I hope to see that my work has rewarded me in my life. I hope that spending two hours with little kids can help prepare me for my choice of work. I love to volunteer, and I hope my work can inspire others to do so as well. It is amazing to have involvement in my local community.