Name: Allison Morrisey
From: Pine Bluff, Arkansas
Grade: 12th
School: Ridgway Christian High School
Votes: 0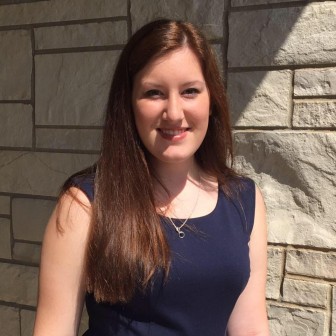 Allison
Morrisey
The
Importance of Leadership and Service to the Community
I did not realize how important community service and leadership was
until I went on a medical mission trip to Honduras last year. My
father had been going on mission trips to Honduras since before I was
born and my brother had gone for two years before me. Initially, I
was more excited about me missing a week of school than serving
others in a foreign country but once I got there, it changed my life.
During our trip, we stayed in a small schoolhouse on the top of a
mountain in a very poor village. Hundreds of people would come to us
for medical attention from infants to elderly natives. There were
physicians, nurses, optometrists, dentists, physical therapists, and
pharmacists with stations for each needing person to go through.
While people waited in line, they could hear a sermon translated for
them and many people came to know Christ.
I worked in the pharmacy while my mother worked with the nurses and
physicians. In the pharmacy, I would get a prescription with all the
medicines listed and I would find and bag the medicines for each
individual. Sometimes I would get to communicate with the villagers
and hear about their life. Most of the villagers were farmers and
lived off of what they grew. Since the village was on top of a
mountain, it was very cold. One day, I had met a girl who was wearing
a tank top and shorts with flip flops on while I was wear layers of
clothing and sitting with a blanket. I and some of the other workers
gave her some warmer clothes to wear. She looked about five years old
but she turned out to be nine years old. Since her family was so
poor, her mother had been breast feeding her and her brother since
their birth. We sent them off with some leftovers from our dinner the
previous night and prayed a prayer for that family.
On one of the last days, I met a twelve year old girl named Rosa who
looked very cold and had tattered shoes on. After speaking with a
translator and Rosa, it became known that Rosa was a slave to the
woman who brought her. Her mother died at childbirth and her father
abandoned her and left her to her aunts who sold her to the woman.
The woman treated Rosa with no love and would not let her attend
school. After visiting Rosa's house, the leaders of the mission
trip saw that the family was a wealthy family and after witnessing
the bad treatment the woman gave Rosa they offered to take care of
Rosa at the mission house in the city. In the end Rosa, decided to
stay with the woman because she felt like she owed it to her and we
sent her with clothes and money. I will never forget Rosa and the
lessons of leadership I learned while in Honduras.