Name: Lauren Richmond
From: Skidmore , Texas
Grade: 11th
School: Skdimore-Tynan High School
Votes: 0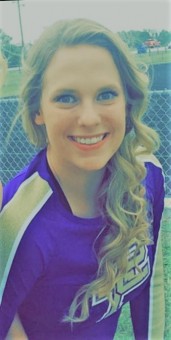 Volunteerism is a vital component of today's society. Community service can be completed throughout a broad spectrum of areas worldwide. I have chosen to join in on this high spirit of volunteerism and personally contribute service within youth athletic programs at my school. Ever since I was a young, aspiring athlete, I remember the volunteer coaches and assistants who were my role models and helped me fall in love with the athletic activities that I continue to compete in today; and I strive to become that role model for today's youth.
I have donated countless hours throughout my high school career to help young athletes develop fundamental skills in a variety of sports. From working at my school's annual summer volleyball, softball, cheerleading or basketball camps to working a football toss booth, I incessantly put forth all my effort in teaching young athletes throughout my community. As a volunteer, my responsibilities ranged not only from teaching the fundamentals of multiple sports to young students, but to help instill lifelong qualities and characteristics such as discipline, teamwork, leadership, determination, perseverance, humility, and confidence that were transferred into me by my role models so many years ago.
            Throughout volunteering in youth athletic programs, I have been presented with many challenges. Many proved to be minor, ranging from keeping the attention of 25 cheerleaders for three hours to dealing with bumps, scrapes, and bruises from scrimmages at basketball camp. However, the most prevalent challenge that has come to be throughout my personal
volunteering experience would be to maintain patience while teaching and interacting with a large group of young children. During volunteering, I have been presented with many trying moments that have taught me how to further strengthen my patience. However, putting all those challenges aside, seeing the smile on a child's face after completing a skill for the first time or seeing a life-skill such as teamwork or determination develop has blessed me with a magnificent amount of satisfaction that makes all I do worthwhile.

Fast-forwarding to the ten or fifteen years in the future, I hope my volunteer activities would have made an astounding impact on the lives of those youth that I have been blessed to interact with. I seek to find a change in today's world regarding that the youth I worked with have gained confidence in their abilities and will carry that ever so important confidence with them the rest of their lifetime. My goals are for those athletes I work with is to develop those life skills that athletics has granted me with, and carry them on to their future to aid them in their future endeavors. For many of those young athletes, I aspire for them to become active members in the volunteer community and still involved in athletics their senior year in high school much like myself. Ultimately, I wish to have made an impact on a young, aspiring athlete's life like those who have
made such a substantially positive one on mine.