Name: Jaynie Bentley
From: Downingtown , PA
Grade: 12
School: Downingtown West High School
Votes: 0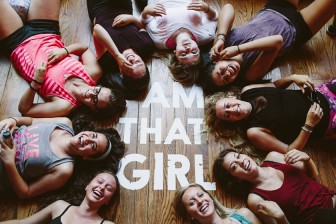 Jaynie
Bentley
(610)
724-7175
Growing up, I noticed a negative world around me; in school, at home, and everywhere I went. Today, girl culture is filled with self-doubt, overwhelming emotions, mental well-being, friendships, breakups, drama, gossip, and competition. All the negativity that surrounded my life started to affect me. I began doubting myself, my skills, my attitude, my morals, and the world in general. I started to drown in the slander. However, instead of sulking in my sadness, I decided I wanted to change this.
I wanted to shift girl culture. For me, changing the way people treated each other and themselves would be a dream come true. After being invited to the PA Women's Conference in 2015, I felt full of inspiration from all the guest speakers. From Jessica Alba, Rachel Ray, and many more famous feminists, one speaker really stood out to me. Her name was Emily Greener. She introduced herself as "that girl." She talked about today's society and how she despised the cattiness, gossip, and competitive culture that teenage girls live
in. She told her story of meeting a coworker who spoke freely about truth of real life and the impact it had on her. Her coworker
inspired her to share her story and it is now her mission to inspire similar changes in other young women's lives. Thus began Emily
Greener's nonprofit, empowerment group to give girls of all ages a safe, welcoming place to be 100% themselves; I Am That Girl.
As soon as I heard her story, I knew we shared something in common. Here was someone who thought the same as me; someone who wanted to make a positive change in her world. When I got home, I immediately joined her online group. While reading and exploring her website, I signed up to create a local chapter at my school without knowing what I was getting myself into. From interviews, to conference calls, I found myself living my dream. I was the welcoming, happy, true, kind girl, that wanted to make a change. Before I knew it, many of my peers wanted to join this club. At the first meeting, they agreed that they each felt an indescribable energy that made them feel safe, happy, and themselves. From topics such as judgment, self-image, school, parents, mental illness, and more, I saw this club beginning to make a positive impact on not only me, but my peers as well.
            Running this club is giving me an opportunity to learn many life skills that most students my age don't get to experience. Being in charge of my meetings is teaching me to learn how to manage my time, accept anybody and everybody, stay organized, be independent, ask for help, and that no one is alone with their feelings. I am learning how to help my peers through difficult situations in their life while I help myself too. Starting this club is teaching me about myself. My bravery, kind heart, and caring personality outweighs my anxiety, and doubt. With the support from my friends, family and teachers, I was able to take a small speech filled with inspiration and turn it into a self and peer learning experience that I am beyond proud of. Due to my desire to help and change the way girls treat each other, whether it is one person, one action at a time, I can finally say that my dream of helping others has come true. Thanks to Emily Greener and her empowerment group, I have learned that in many ways I AM THAT GIRL too.

By:
Jaynie Bentley