Name: Samuel Uong
From: Newark, NJ
Grade: College Freshman
School: New Jersey Institute of Technology
Votes: 0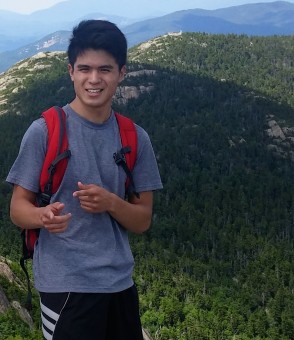 My family has always believed that a good influence early on in life can
set the standards for the following years. As a result, I attended a
small non-profit school from K through eighth grade where I developed
a strong sense of who I am today as well as teaching me strong
ideals.
I believe that I would not be who I am now without attending this
school so as a result, in the summer of my sophomore year, I
dedicated my Eagle Scout project to helping this small school.
Overall, the project renovated two classrooms for the upcoming school
year by patching holes in walls along with repainting and cleaning
along with remodeling a janitor's closet to become a locker room
for the school growing student body. Overall, the project took around
90 hours to complete but despite this short amount of time, I believe
that this experience was the most life changing.
The reason I say this is that even though I continue to dedicated 4 hours
a week to volunteering at a hospital for the past 4 years (amounting
around 600 hours of service), none of the experiences I had there
truly amounted to taking the initiative to create, plan and execute a
service project by myself.
My biggest challenge for this project was the shear amount of
responsibility that was placed on my to complete my service project.
But what came the most difficult was the planning stage. During this
stage I had to have my project proposal get reviewed by several
officials along with the headmaster of the school I was going to do
it for but this taught me that in order for a project to succeed, a
detailed plan to act as the backbone was needed.
Once this backbone was established, I was finally able to execute the
project. For this, I had several students from the school itself help
me. In this stage of the project I learned vital communication skills
to organize groups of people to efficiently carry out a task,
essentially acting as the hands to the skeleton of the service
project.
When everything was finished, I found the genuine happiness and thanks of
the students and teachers I helped to be the most heartwarming and
rewarding. My hope is that by helping this school, I will be able to
help other students foster a heart for giving, establishing a
backbone for them based on the strong ideals of giving back and
serving others.
It is always important to look forward, but in order to see the whole
picture, it is necessary to look back and appreciate what has been
done for you. Only then will the future be seen clearly. I hope that
in the years to come, I will see more students graduate from this
school serving the community, taking their own initiative to serve
and to always give their all with a joyful heart.