Name: Brianna Whitley
From: Arlington, WA
Grade: 11th
School: Arlington High School
Votes: 0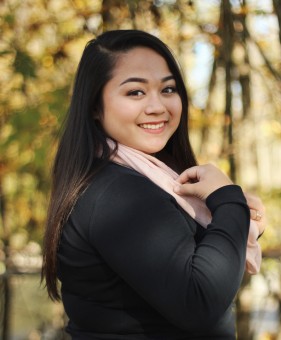 Scholarship
Essay
Ever since I was a young girl, I have always felt the need to help my
community. I have always had a passion for helping others, because I
live to make a difference in people's lives. Over the years, I have
participated in numerous volunteering events and organizations. I
have devoted hours of my free time to help others in my community
because I feel that helping others is important.
My volunteering experience started when I was in the 7th grade. I was a
camp counselor at my church's vacation bible school. This
experience opened my eyes to the world of volunteering. As I worked
with the kids, I talked to them and played with them which made my
experience enjoyable. After that, I knew that I was destined to help
people. Four months later, I helped the local Lion's club to feed
the homeless. A small group of us, five to ten people, would pack
meals to distribute to some of the homeless people in the poorer
parts of Sacramento. I got to experience a whole other side of life
that I never knew about. I learned about the ways of the homeless,
and I learned to be grateful for all that I have. Then next year, I
volunteered as much as I could. In the summers of my freshman and
sophomore years, I was a camp counselor for a kid's tennis camp. I
worked with the kids on their technique from serving, ground strokes,
and footwork. Not only did I gain leadership skills, I gained
communication skills because I had to instruct and discipline the
kids. My sophomore year, I was a teacher's aide at a Sunday school
for one school year. I assisted the teacher in organizing craft
materials, cleaning the classroom, and basically doing whatever the
teacher asked me to do. This further built my leadership skills and
my organization skills. Most importantly, working with these kids for
a year made me want to work with the community more. I was very
honored to be a part of their religious and spiritual growth. Since
then, I kept volunteering. I joined a club at my high school called
Respect Team. Respect Team is a group that goes around the community
and does small projects to help out a little bit. One of the most
memorable event we did was the food drive. My group and I went around
to the local neighborhoods to collect canned food to donate to the
local food bank. The turnout was great, there was an entire classroom
filled with canned goods everywhere. While there are too many
volunteering events we did throughout the year to cover, all of them
made my desire to work with people just flourish.
            I have thoroughly enjoyed all of my experiences volunteering. From a
young middle schooler just trying something new, to a high school
senior who wants to make a difference in her community, and I hope to
inspire others to do the same.