Name: Ambika Verma
From: Las Vegas, NV
Grade: 11th
School: West Career and Technical Academy
Votes: 0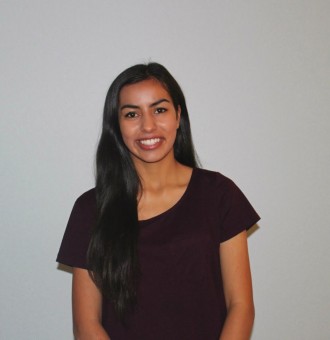 I was shivering — my fingers felt numb. I stood outside the rally in the bone-chilling weather, armed with voter registration forms, clipboards, and pens. Despite the long hours and chilly weather, I enjoyed registering people to vote and making small talk. It gave me a sense of satisfaction and energized me. I love being civically engaged in my community; it is an interest I have developed and enhanced within the last few years, most recently through my volunteer work with the organization Inspire Nevada.
Four years ago, I would have never imagined that I would meet with elected officials, lead national events, and educate others about voting and civic discourse. Yet, my involvement with Inspire Nevada not only afforded me these opportunities but it also fundamentally changed me. I have been challenged by the surprising apathy of other students towards voting, but I came out of my comfort zone to discover my passion and interest for civic engagement, advocacy, and leadership.
After traveling to India several times growing up, I understood how fortunate we are to have an accessible government that allows us to have a direct say. When we learned about the women's suffrage movement in AP US History last year, it gave me a heightened appreciation for the gift we hold as Americans, and as women specifically, to vote. Voting is a privilege our generation takes for granted, and I am passionate about equal representation and promoting my generation's voice — volunteering with Inspire Nevada helped turn this passion into action.
I have been an Inspire Nevada student leader for the past two years, dedicating approximately four hours a week to the program. Last year, I helped registered approximately 74% of my school's senior class to vote within four months. I knew I was only one constituent of a much larger social fabric, but I had a duty to help my school and community become more civic minded. When I registered someone to vote, I felt a sudden rush of patriotism and a sense of achievement. It was unexpected moments like changing a person's mind on the value of voting, reaching common ground, or getting them excited about politics that caused the most profound change in me. I realized my value as an individual to start a movement.
Shortly after being recognized by the Secretary of State for my efforts, I was selected as one of 12 National Legislative Advocates. I took the lead on researching pending legislation related to college affordability and worked directly with my Congressman Joe Heck.
My volunteer work with Inspire Nevada transformed me. It has given me the confidence and leadership skills to affect change and helped me to discover my passion for advocacy, which I will continue to foster in the future. I love being part of this societal cause, and I know whatever I do in the future, I'm no longer going to be someone who sits on the sidelines. This is a part of who I am now.