Name: Tyler Theroith-Fraser
From: Claremont, California
Grade: 2017
School: Claremont High School
Votes: 0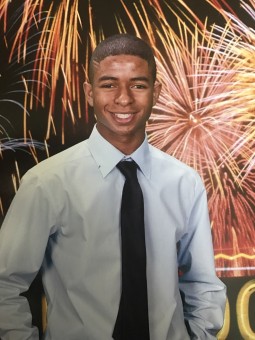 My freshman year of high school, I joined a social group called Jack and Jill of America, This organization is for African American mothers and their children to help those around them and enforce family values. My three years in this group have been some of the best of my life. We have done so much to help those in need, and I've never been exposed to anything like it before. I may not have wanted to be in the group at first, I thought it was just another thing that I had to do but I soon realized how important the work we were doing really was. We were not only giving help to those who need it, we were helping ourselves become better people and better understand the world we live in. We were willing to give a part of us to them and in turn we received more than we could ever hope for.
Jack and Jill of America was recommended to my family by my aunt who had been in it for a couple of years and my mother wanted to try it out. I was moving from a small Christian middle school to a public high school, so I had thought that I would not have enough time to do my school work, play basketball, and the service that the organization was doing. My first experience with community service was a service project where we all brought in books for needy children, so their mothers had something to read to them at night. Seeing the look on their faces was amazing. They were so happy to just be able to have something to read to their children, it really made me personally fall in love with what we were doing. Since then I have done many different kinds of community service ranging from raising money for a boys and girls club to help fix up a black history museum that was started and owned by one woman. My time in Jack and Jill may almost be over but my time doing what is right certainly is not.
I am a senior in high school. I have had the opportunity to help many people in my high school career. Jack and Jill of America has showed me how privileged I really am and that I have the power to have an impact on the lives of others in amazing ways. I will never forget the feeling of happiness I felt when I helped those who need and I will never stop doing my part to make the world a better place.