Name: Lizbeth Blancas
From: Vallejo , CA
Grade: 11th
School: Jesse Bethel High School
Votes: 0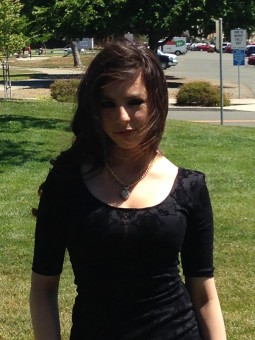 The Spirit of Giving
Given the opportunity to be helpful and make people's surroundings a much cleaner and neater work area, gave me the satisfactory feeling of doing a positive to the community. To add, setting and organizing the exam rooms in which patients were sent to was also my duty to do, as well as, printing, scanning, updating employees and patients files, and organizing inventory in storage rooms were some additional duties in which my gift was being given. Throughout this experience, it was only me working around as a volunteer on Saturdays due to the fact that the clinic where I dedicated my volunteering hours was not close to my home. However, this opportunity has allowed me to go through a wonderful new experience and left me with a sense of relief.
Volunteering for the Marin Community Clinic didn't seem to grab my attention when I first heard about it. Having to wake up at 5 am to get ready and drive from Vallejo to San Rafael, made me have that feeling and at times had second thoughts of me giving my gift to Marin Clinic especially due to morning traffic and having to wake up earlier than a regular school day. In addition to that, the real struggle was having to wake up my parents as well or else I wouldn't have a ride. However, I decided to make a commitment and take on the challenge. My motivation to go was the sense of knowing that I was
making a small change.
As I worked on my hours the first day, I was nervous due to the fact that I had never given my time to the community as well as working and communicating with RN's and MA's. I had never received demands from others except family and teachers so this was definitely something new I had experienced. My previous thoughts and feelings before I started were completely different after my hours. Not only did I learn to pay extra close attention to details, but also to communicate with my surroundings and to not be scared to ask questions.
Helping others makes us feel good about each other, I don't see why there would be cons about it. If young adults like myself want to get involved in volunteer work, I would highly encourage them to do so, and to not over think it like I had done previously before I started doing my hours because I proved myself wrong about how I felt and thought of it. Volunteer work has become an important part in our society due to how involved it shows we are in our community. Young people are capable of doing many things, I believe that if we all gave some of our time to our community, we would be able to make a
change for the good of our people.