Name: Sophia Gregory Leggio
From: Medford, MA
Grade: sophiagleggio@gmail.com
School: sophiagleggio@gmail.com
Votes: 0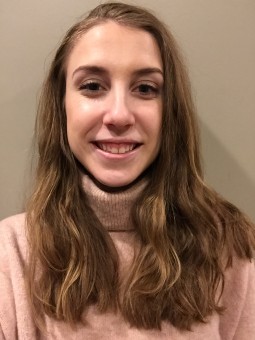 I was munching on my turkey and cheese sandwich on a typical Tuesday afternoon in the school café my sophomore year, when my friend turned to me with a vibrant orange flyer advertising a learning service trip to Ecuador. I had never been to South America, and it seemed like the best way to practice for my upcoming Spanish final, so I signed up, not realizing that my life was about to change
forever.
            Our service project was to construct a building for women of a local Amazonian village called Yungillia, to sell their handmade goods, where they help contribute to their household's income. My group spent 25 hours during spring break, mixing cement and lugging stones up from the river to build the foundation. It was a nightmare. The humidity could make your hair curl in under five minutes, and every time you turned your head a fleet of mosquitos would smack you in the face. My self-involved 16 year old self could not believe that she had given up her spring break for this.
             It wasn't until I met the children of the village when everything clicked. I've babysat since I was 13, and so I had already
developed a strong love for kids. These children were going to have a better future because of us, even though we were only there for a
week. Every child deserves to grow up with that same privilege that I was granted. I left Ecuador with a new sense of purpose: to do as
much as I could to improve the standings of children in my own community.

            Back home I went to work, taking on as many different community service activities as I could, while still holding a part time job and rowing on the crew team. I contributed 36 hours over two years to keeping score for my local church's basketball league. There, I learned that I had a passion for helping children develop healthy and active lifestyles. I spent about 5 hours going to one of the elementary schools in my area and reading to kindergarteners over a course of two months. There I learned that teaching is much more rewarding and satisfying than I could ever imagine. I helped paint a mural in one of my old Spanish teacher's room over the summer, and I learned how art can share the vibrancy and color that I experienced from that class with other students.
             I realize that many students who have won this scholarship in the past stuck with one volunteer activity, and while I commemorate their achievements, but I found that it was difficult to stick with one activity. I wanted to reach as many people as possible, and I feel that I've really made a difference in my community.
            No matter if you travel to another continent or you paint a mural in your school, you can make a difference no matter how small, and that feels so much better than any spring break ever would.