Name: Luiz Valdez
From: Murrieta , California
Grade: 11th
School: Vista Murrieta High school
Votes: 0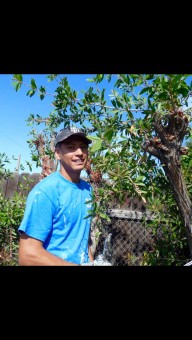 I have put in countless hours of community service at the Habitat for
humanity. In my volunteer work I have met interesting people. I
volunteer for a program for called "A Brush with Kindness", the
program is meant to do exterior painting, yard work, and minor home
repairs for low income families. However most of the homes I have
volunteered at have been for the elderly. The most memorable house I
helped at was this elderly lady from Bolivia; we went to her house to
trip some of her bushes that were almost touching power lines. She
was ninety three, living on her own, and did some of the work for us
before we got there. She even took art classes at Mount San Jacinto
College. Her artwork was amazing, her backyard was full of pottery,
and her house had so many paintings. When we were done with the yard
work, this sweet old woman was so grateful that she gave me and all
the volunteers some of her artwork. I will never forget how grateful
she was for our services, she says that she will never forget us, but
this lady left a lasting impression on me also. At ninety three and
still going strong, I hope when I am that age I can be as strong as
this old woman.