Name: Gabriella Dominyc Girouard
From: Ocala, Florida
Grade: 12th grade
School: West Port High School
Votes: 0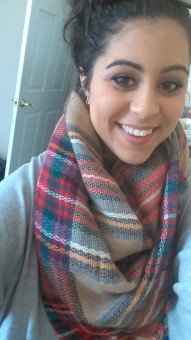 The
Value of Giving Service for Free
One thing I myself have learned from serving my community is money never has to be the reward for cleaning up, taking care of children, and even helping the homeless feel better and create happier memories. My area of volunteering has been with children and homeless families. Over the past 3 summers and weekends I have dedicated 20 hours a week
of taking care of children and to put smiles on unfortunate families faces. As a high school, college student, and brand associate at Old Navy I have an intention for learning corporate systems by starting all the way at the bottom, with the people I want to satisfy the most. Working with children and families that are in unfortunate positions gives me a sense of great consideration for helping people, putting a smile on their faces, while being aware that some of these people's lives are not the best.
I volunteerd with kids at Vacation Bible School (V.B.S) at the Living Waters Worship Center in Ocala, Fl. my general responsibilities were to educate the children on as much as possible in being successful and to make them feel excited and intrigued about coming back the next day. My other responsibility has been to assist in giving new clothes, make overs, as part of prepping them for a nice, professional Christmas picture of their family as part of an organization called Help-Portrait. This was an experience that really showed me the impact I can make in families. For example, there was a
mother with three children and was expecting another. She came, we fed her children, they colored, we dressed them up all nice and she sat there and waited for her husband to show up. After worrying that something came, he showed up, in a tie and vest and what was even a greater joy to her was that she was able to take a nice family photo with her husband and kids, and as I printed the pictures out for them I will never forget her smile and expression as she said thank you
for what we could do as simple as it was.
As a volunteer seeing the appreciation, change, and leadership I could bring to my community and people I was working for and meant the world to me. My reward was not money, food, or objects but the satisfaction that I could make someone happy and smile when going through a hard day or trials in life just as the mother I met is why I chose to keep on volunteering.

Laughter is the best medicine and I intend to keep giving people a dosage of what smiles and happiness can bring. Volunteering has taught me to take even more consideration with people and their needs. Children and families nowadays have to be treated like they deserve. A lot of the problems leaders have is only thinking about themselves and not considering other people because them themselves have not contributed to their own community. Volunteering opens the door to a new value of life and work that everyone should experience.