Name: Brittany Schulz
From: Kenosha , Wisconsin
Grade: 11
School: Indian Trail High School and Academy
Votes: 0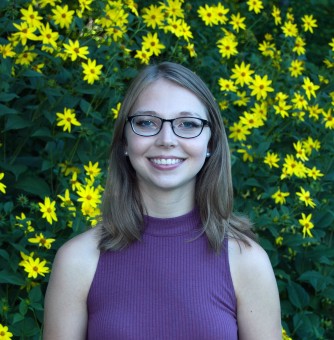 Someone once said, "Volunteers are not paid – not because they are worthless, but because they are priceless." Throughout the past three years, I have taken pleasure in volunteering at a school as a tutor, intern, and mentor to the students.
A tutor goes beyond mere teaching by not only helping a student gain a deeper understanding of their course work but also by motivating certain students to continue even when things become rough. However, little did I know after rekindling a bond with an old advisor, I would gain a new friendship and become interested in becoming a tutor. I started volunteering as a tutor at Mahone Middle School on a whim, but it easily became one of the best choices I have made through my high school journey. On a daily basis, I proceed over to the school across the street to help out my old counselor with a variety of tasks. Suddenly, within days, an interest was sparked.
Throughout the year, I became a continuous resource for these students to come to if they needed any help or questions answered. I
helped tutor 7th graders, now 8th graders, with homework and completing missing assignments. However, if no students need assistance, I run errands and organize papers for my old advisor, Mrs. Peterson. Before long, she placed her trust and faith in me as she assigned me to a few students. I check in with these students everyday and help them to become successful. As a tutor, I remain by their side until they show a simple understanding of their assignments. I am honored to be a valued individual who receives the opportunity to work with extraordinary students and teachers during my high school journey.
At first, I volunteered with only one thought in mind: the idea of receiving the one hundred hours distinction on my diploma. However, it soon became something more than just a goal. It became a passion. Volunteering helped create a footprint in leading me in the right direction towards my future career. Volunteering during my release period at Mahone gave me more direction for my life and career experience than most teenagers dream of. It presented me with a passion that I never knew I had, changing my life forever.
As I altered the world around me by changing an individual's life, it gave me the satisfaction of giving back to my community. Having the privilege of working with such remarkable individuals, I felt a duty to help students succeed and graduate from middle school. In the two years of interning for my old counselor, I gained a plethora of experiences and insights. As I complete my second internship alongside my old advisor, it has taught me ways to give words of wisdom and be an extra support for someone in need.

Volunteering continues to exist as a passion and an eye-opener in my everyday life.  To me, volunteering remains as one of the most rewarding experiences that a person can participate in.