Name: Kendra Grant
From: Canton, Georgia
Grade: 11th. Currently in 12th grade
School: Creekview High School
Votes: 1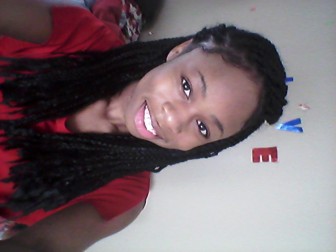 The Villas at Canterfield
As a senior in high school, it can be difficult for me to rationalize time when it pertains to completing assignments, studying for tests, applying to colleges and pursuing my extra-curricular activities. However, I don't allow these daunting tasks to hinder my participation of volunteering at the Villas at Canterfield Assisted Living Facility. For me, volunteering doesn't only help me connect to my community, but also allows me to make a REAL difference in the lives of people involved. Nothing has been more satisfying than the hours I spent volunteering to help other individuals.
In 2012, I lost my father to lung cancer. He never smoked. As one can imagine, this was a very difficult period of my life. However, this loss made me further realize my passion to pursue a career in the healthcare field. I felt this overwhelming desire to be the person that saves lives, to make a difference in the lives of others, and ultimately prevent other families from experiencing a similar situation to mine. Even though this career will be achieved later in the future, I realized that I could help others now.
I began volunteering at the Villas at Canterfield in Cumming, Georgia, the summer of my junior year in high school. My mother, an employee, told me of the volunteering opportunities there. I rushed at the opportunity because I wanted to make a difference, be of assistance to others, and acquire employability skills. During the summer I volunteered in eight-hour shifts, three days a week. During the school year, I volunteer after my classes for one hour, three days a week. I rotate between working in Patient Care, with mentally competent residents, and Memory Care, which includes those suffering with Dementia.
At the assisted living facility, I perform various essential tasks. In Memory Care and Patient Care, I assist in preparing food, catering to residents, cleaning dishes, folding laundry, making beds, feeding some residents, socializing with residents, and playing the flute and the piano. Playing my instruments to the residents, and seeing the calm and satisfied look on their faces, seems to be one of the most rewarding experiences there.
Serving others has given me the opportunity to learn how to be selfless and kind. Volunteerism taught me the value of hard work and the rewards of helping others. It has given me the opportunity to explore my interests and to appreciate the kindness expressed by such individuals. I thank the Villas at Canterfield for allowing me the blessing of assisting its residents and working
alongside people that I respect and admire.