Name: Jerod Collins
From: Santa Clara, California
Grade: 12
School: Santa Clara High School
Votes: 0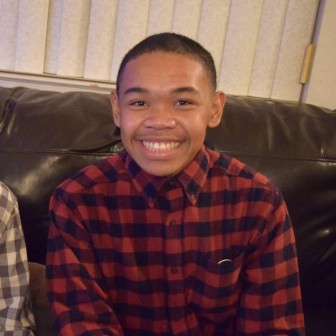 Since the seventh-grade I have spent my time volunteering at my elementary
school's YMCA where I have accumulated over 1200 hours of community
service. Being only 12 years old when I first started, I didn't
know much about the program. I would go there to watch my sister who
attended the program at the time;
I played the games they played, ate the snacks they ate, and did my
homework at their designated homework time. When the director,
Marina, realized she could use me, however, I was given the
opportunity to become a volunteer. Having fallen in love with the
program, I accepted, thus beginning my career as a YMCA
leader-in-training.
    As a volunteer, I do whatever I can to help the leaders. This includes
jobs like setting up games, helping kids with homework, and cleaning
up once an activity is over.  I
spend much of my time trying to be a good role model for the kids,
working as a "leader" of the four core values: respect,
responsibility, honesty, and caring. I would teach the kids how to be
good people, how to respect each other in school, how it is always
best to tell the truth, and how bad it was to forget their homework
in class every day. I would not only help them academically, but also
teach them fun things as well. Just recently I taught a group of kids
how to make superhero puppets out of paper bags, and for the past few
months I've taught them the skill and fear that comes with playing
four square.
    Besides everyday activities, there are many activities in which I take a
leading role.  On occasion, I would take small groups of kids and tutor them. For
example, around a year ago, there were some students with learning
disabilities. They could not read as fast as others and had trouble
performing complicated tasks such as math and reading analysis. To
try and help them understand topics better, I would focus much of my
time tutoring them in a group. Since I could not help all the kids at
once I made it so that if any other kids were finished with their
homework they could tutor my kids in exchange for a prize from the
prize box.
    My work at the YMCA has taught me many things. Working with children for
nearly 4 hours a day has enlightened me on what it really is to be a
kid. They are all just people trying to find their own places in
life; there are the Pokémon card players, those focused on running
the fastest at recess, those worried about the girl that they like.
Children have an innocence and beauty that is unknown to others when
they grow up. I have come to realize that it is our responsibility,
as their elders, to teach them and let them explore their limits to
academics, athletics, and even something as simple as four square.