Name: John Dimuna
From: Jacksonville, FL
Grade: 11
School: Paxon school for advanced studies
Votes: 0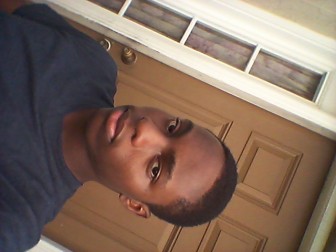 As a senior in high school, community service hours are required for graduation so I thought to myself, why not enjoy the time spent helping others? I am a member of the Paxon school for advanced studies JROTC program, Biomedical club, National Honor Society and more. These programs give me the chance to participate in a variety of community service
activities such as Parades, walks, bell ringers, helping at hospitals, designing posters for good causes and much more.

I have been a member of the JROTC program at Paxon for three years (currently in my fourth) and every year if possible we participate in at least two parades and walks (the ALS and Cancer walk). We also volunteer at a nearby elementary school to help the teachers out and inspire the kids to keep strong aspirations. In this program alone these activities add up to at least 40+ hours.
As a volunteer, my biggest challenge has probably been find the time to keep up with these activities. And the years go by, I find myself with less time to go out and help because I am faced with much more work from my classes each year, however there is a certain joy I get from helping others. I like have conversations and really connect with people while I help, you never know what you might learn. When connecting, there is a learning process for both parties. I have had people ask me "just who are you" because of the way I conduct myself and the advice I give and I like to reply with "just a volunteer".
By volunteering I have learned many things like how important it is that we are there to help. By helping, not only are we working for a good cause, but we are spreading hope and setting an example to those watching, letting them know that there are good people out there.
As I look to the future, I see how volunteering, especially in the Biomedical club, will help me. Since I plan on becoming a doctor, I will need lots of patience and perseverance. Too me looking forward means a lot. It's important to plan things but I believe it is also important to understand how you to where you are currently because with that planning ahead becomes easier and gives you a better understanding of where you are going.
When we volunteer at elementary schools, we inspire the children. These days' kids have goals which is good but as time goes by they lose them. I hope that through volunteering, they look at us and gain a level of persistence to stay on the right track to success. In the future I want to look back and see the good I have done. I believe the good I am doing will make a difference in the lives of those I help. I believe the influence I have on the lives of people around me will cause them to never give up.