Name: Allison Daboval
From: Saratoga Springs, New York
Grade: 11
School: Saratoga Springs High School
Votes: 49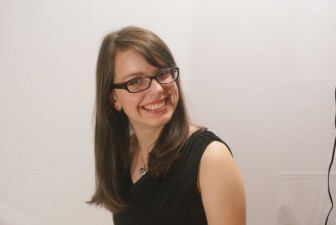 Ever since I was in kindergarten, I have been a part of the girl scouts of America. I went all the way
from a Daisy level, to an Ambassador level. Many people over simplify girl scouts to cookies and pointless merit badges, but it can be so much more. For two summers in a row, I volunteered at two Girl Scout summer camps, Camp Woodhaven and Hidden Lake Camp. At first I was just looking for something to do over the summer, but I loved it a lot more than I thought. I spent most of the weeks with girls between the ages of 6 and 12. I helped them with their everyday activities such as arts and crafts, Archery, Ropes courses, etc. But also a major part of my volunteering, vs the paid counselors was I helped keep the girls occupies between activities. If one group is taking a long time to finished their crafts, I sit and ref a game of Indian Chief or Killer Froggy. Both summers I volunteered for two weeks at both camps, while Woodhaven was a day camp, and Hidden Lake was overnight.
           It was a rewarding experience to get to know my group of girls each week. The ages of the girls varied, as one week I was with all of the Brownies (2nd and 3rd grade) yet another week I was with the Cadettes (7th and 8th). Both groups were very enjoyable. My one group of juniors last summer were very sweet girls and loved having me around. I taught them how to make friendship bracelets, they braided my hair etc. Whenever I
had to leave, they would cry for me to stay and it was so sweet. In their eyes I was a role model. I wasn't exactly a counselor that always told them what to do and "ruin their fun" but I was more an example. They wanted to be like me, and they listened to when I told them to be careful or when something might be unsafe. Many of
them told me that when they come back next year, they hope I was their counselor.
One of my most difficult challenges was when a girl didn't want to come to camp. One girl did not want
to come, so she would often sit on the sides by herself, and not get involved with the other girls or make any friends. It would be difficult because you can't push her too hard, but she would feel sad if you just left her alone. I've learned through my volunteering about how much I can influence these younger children. They see the world through rose glasses, and simple words or actions could so easily bring these kids down. Thirty years from now these girls will reflect on their time at girl scout camp, and feel they could do anything, even cross a bridge thirty feet in the air. I hope this brings the girls memories of happiness, confidence, and lasting
friendship.