Name: Alexandria Nicole Gragg
From: Central City , Nebraka
Grade: High school senior
School: Central City High School
Votes: 110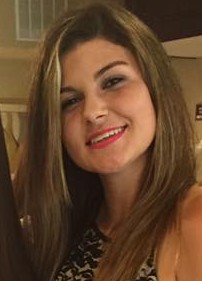 Town Team
Baseball Memories for Senior Citizens
A simple conversation was the start of a very rewarding project that led me to work with senior citizens. I, like most teenagers, am pretty much focused on my own life and all the things going on in . A conversation with my grandfather pointed me in a new and interesting direction when he talked about playing town team baseball back in the 1960's. I was fascinated with the idea of every little town in Nebraska having their own baseball team with players from all walks of life all united on Sunday afternoons to play for the honor of their town.
I researched and interviewed a number of older men who had played. I learned how to make a power point presentation. As people heard of my research, I was asked to give it to nursing and retirement homes, a VA Home, libraries, and historical societies. In the last 15 months, I have given the program many times to at least 250 people and keep getting requests. My biggest challenge, besides narrowing the program to about 45 minutes, is being able to schedule the programs. I do more
programs during the summer. My grandmother assists me by running the projector while I give the program.
From the time I started, I have put in over 250 hours on this project. I try to keep the focus of the program on central Nebraska. I do not charge any fee.
The response has been fantastic. After the presentations, people begin reminiscing about their baseball days: men recall the outstanding or memorable games, while the women talk about how they went to support their husbands, brothers, sons, and town. Sometimes the discussion lasts for 25-30 minutes. Activity directors really like this kind of program because people share a lot of memories. I frequently get hugs from the audience, and almost every time someone will say "Those
were the best days of my life." I am happy to give this program to audiences who have so many interesting comments and memories.
I also developed a small "Baseball Library" in a tote that I leave with the facility for a week or two; the library contains books on local baseball players, interesting children's books on different baseball themes, other reading materials and a DVD of the movie, "The Love of the Game," about a Nebraska baseball player, Grover Cleveland Alexander. Activities directors have told me how they appreciate the follow-up with the library and the movie.
I feel I have become closer not only to my grandfather, but to all senior citizens. I have had to step out of my more-or-less "self-centered" world and see life from a different perspective. I think I have a better understanding of history, of family and society changes, and of older people. It has been a wonderful opportunity for me to get to know more senior citizens and appreciate their many memories and experiences.