Name: Katherine Marie Perry
From: Columbus, Ohio
Grade: 11
School: Bishop Ready High School
Votes: 0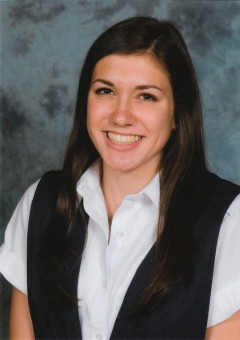 As a sophomore, I dreamt of becoming a doctor. This desire and my
always-present interest in helping others encouraged me to find a
committed and fulfilling volunteer activity. Throughout high school,
my brother volunteered at a hospital as a Patient Transporter. He
convinced me to volunteer at this same hospital, Doctors Hospital. At
Doctors Hospital, I have volunteered a recorded 142 hours. I usually
volunteer four hours a week during the school year, and eight hours a
week during the summer. At the hospital, I am a Patient Transport
Volunteer. In a general sense, that means moving patients between
tests and their rooms. Sometimes, I am a friend for the patients to
talk with as we travel. Obviously, patients and their families
benefit from my actions as a volunteer. However, I also help doctors
and nurses provide better care and diagnose problems faster by taking
patients to tests efficiently. My actions allow them to focus on
their jobs.

Volunteering has influenced my life in numerous ways. Volunteering
has taught me to go beyond my comfort zone. I have made new friends,
earned social and professional skills, and learned lessons vital to
my future. It has made me consider a career in medicine, but
convinced me to not be a nurse. I have learned to appreciate every
single person who works behind the scenes and in the shadows to run a
hospital. Doctors Hospital is located in an area of Columbus where
unemployment, poverty, a lack of education, and drug problems exist
prevalently. The hospital serves people affected by these struggles,
and volunteering there has shown me that every human, regardless of
race, ethnicity, faith, education, sexuality, and socioeconomic
status, deserves to be treated properly and thoroughly. Exposure to
diversity has taught me to judge less, accept more, and look past
appearances in order to serve patients equally. At the hospital, I
have met some of the sweetest, kindest people with positive outlooks
on life, despite their health and misfortunes. They remind me that
each day I should be happy with and thankful for the blessings in my
life.
My favorite memories from volunteering include discharging patients or
moving them out of the ICU. I see in their eyes how much it means to
them and their families that they are improving. This makes me feel
like I have truly made a difference in their lives and been a friend
to them during their stay at the hospital. My goals while
volunteering are always to be the most helpful that I can be, to be a
friend, and to make the patient's visit at the hospital easy. When an
action is "forward looking," it affects more than just the
present; it has the ability to influence the future. I believe that
volunteering at Doctors Hospital is "forward looking,"
because helping people improve their health can affect a lifetime and
allow me to look back on this experience in future years, knowing
confidently that I influenced lives.