Name: Veida Rodriguez
From: Houston, TX
Grade: 11th
School: Veida Rodriguez
Votes: 0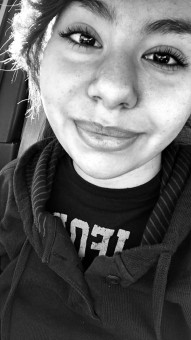 Unexpected
            My mom always tells me, "Tienes un corazon de pollito." Which is her way of saying that I have a soft heart. Since my early years, I've always dreamt of helping people, but because I was small, I dedicated my days to helping animals. If they looked hungry I fed them, I even took them home to keep them warm and safe. It always hurt me to see animals out in the streets without a home, It hurt to know that those who needed love and attention weren't getting it. Mother hated how I would bring animals into the house, she would scream at me telling me to get them out until she saw my eyes filling up with water. It wasn't easy taking care of the animals I rescued because I was never home. School was always a priority, and I spent my days there, from 7:45 a.m. to 4:15 p.m. But even if I had to stay up and care for them I would. My sophomore year, my cousin heard I had to do 100 hours of volunteer work. Initially I had applied to animal shelters, but to my surprise I was recommended to an organization called Baker Ripley.
Baker Ripley focused on minorities with a low income. It was amazing to help people because I was able to see myself in them. I spent over a month working with them, from Monday to Saturdays. Everyday I spent at least eight hours preparing for events to help the community. I was treated like family and I loved seeing how people's eyes would light up when they heard of the help we could provide them. There was legal help, a medical clinic, a bank, and even a school. People from all races and incomes came in everyday seeking help and most of them received what they needed. And we even hosted an event to give away school supplies, food, medical help and a lot more. The hardest challenge I had to face was looking at how much these families were in need. Once in awhile a family would come in and you could tell they were in need, it reminded me of my family. But through this experience I learned to value what I have and even though I'm no longer in a desperate situation, I can't blind myself from seeing other people's needs.
I can say I was truly blessed to have this opportunity, not only did it change my perspective of the world, but it gave me a future. Soon I will be graduating from high school and I've decided to pursue a career as social work. I hope my knowledge and experience from this organization can help me be strong and push forward to help those who are in need or just need a shoulder to lean on. In ten years, I hope I can look back and smile at the lives that I've helped, and I also wish to return to Baker Ripley and give to the organization that gave me so much.