Name: Trinity Louvan
From: Waukee, Iowa
Grade: 10
School: Waukee High School
Votes: 0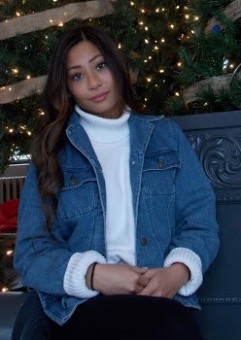 In the summer of 2016, I volunteered at Lutheran Church of Hope. I
volunteered for 10 hours for two weeks. They do this program called
Vacation Bible School. Children from three years old to 8th
grade are able to attend. The children get to learn about God and His
love and promises. As a volunteer, we get assigned to a specific age
group and we get to be their "shepherds." My responsibility as a
shepherd was to help/guide kids throughout the timeframe of when we
had VBS. I would have to keep track of them and make sure they were
doing the things they were supposed to. For example, we would sing,
dance, make crafts, and have story time. During VBS, the biggest
challenge was just keeping track of my group. There were a lot of
children that attends to this program, so there are kids everywhere.
However, the most enjoyment part as a volunteer was to make the kids
happy each day. At first kids are tired and quiet because VBS starts
in the morning. So, I would try to cheer them up and get the day
started off good. Then, throughout the day, they would get more hyper
and energetic. From this volunteer experience, I have learned about
God and to help/guide others.

The meaning of "forward looking" to me is what I see for myself in
the future and as a person what do I want to accomplish in my life.
The activities I have chosen helps my "forward looking." It helps
me with what I want to do in my future and how to change the world
into a better place. I want to change people's mindset of helping
others and being kind to one another. The world needs a lot of that
right now. I believe the activities I have taken part of now will
make a difference if I came back in 10, 20, or 30 years. I will have
met many new people to share my thoughts and kindness, so they will
spread my attitude around people they know.