Name: Noor Awad
From: Dearborn Heights, Michigan
Grade: 12
School: Crestwood High School
Votes: 0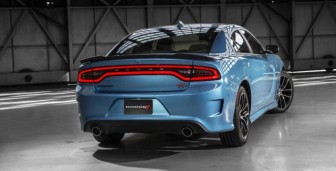 Hello my name is Noor and i'm 17 years old. Im a senior and go to Crestwood High School. I volunteer at Caroline Kennedy Library and help kids and staff members if need of me. Also it's the best volunteer spot because it makes you respond better and quicker in a nicely way.
Another reason i choose it is that i grew up going to that library and remember the people that still work there and some of them
remember me so it's like we're a family working together. It feels like i'm working at home because how quiet and nice the library is
also relaxing. You don't have to really worry about anything because the library is really amazing.
I also volunteer 2 times a week for an hour, because i have to get back to class. The teacher that teaches my senior seminar class told us to get 12 hours till the end of the trimester. Me and my friend always go straight to the library to help them as fast as we can. We never
skip any hour because we love to help and it teaches us to be great towards people like doing a good deed. My responsibility towards
volunteer is getting everyone that needs help with finding things and just helping out the staff members that need jobs quickly done. They are always proud of me because i finish quickly with my other friend because we split the job and make things pass by and look for other things to do. After we help we just keep the books straightened out and other things clean. The biggest challenge in my volunteer work is always working hard to show them i'm qualified to volunteer for them and get my job done quickly to impress them, and i always impress them all the time. There always happy when they see me come in and tell them that i finished my job and what's next to do.
The satisfaction i get from doing the job is that it keeps me relaxed and happy on what i do to help everyone, also makes other people happy to doing the job they ask me to do and never giving up on the job they give me and i never complain what they throw a job at me it's fine because i complete by not complaining and doing what i'm supposed to be doing. Also i learned somethings from my volunteer job. It helps me be more social and not getting nervous around people and just always start and nice, clean conversation with me people i don't know and always be nice with people.
Lastly, this will help in the future to be anything i want because you always have to speak and do your work at a real paying job. Volunteering is really helpful because it helps you create experience to be used to a job and never complain about anything you do that they throw at you and never give up.