Name: David Contreras
From: Pasadena, Texas
Grade: 12
School: Pasadena High school
Votes: 0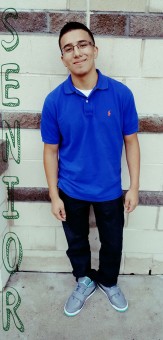 Volunteering was never a huge deal to me, I was not aware of the changes and new
things I could do for others until my 11th
grade year in high school. I finally learned the benefits of helping
others, so I took that information and used it to do public speaking
with children at local churches. Normally I would do an hour or two
each week volunteering at local churches reading, writing, and
talking with kids about the benefits and what volunteering meant. I
chose this volunteer opportunity because I wanted to help young
children develop themselves into mature and well educated students as
they grow older with the correct mindset of helping others.
Like most obstacles are they can sometimes be gruesome and intense, my
biggest challenge was preparing myself for the next day. It was a
struggle to come up with new ideas everyday in order to catch the
young child's mind, because without grabbing their attention the
first five minutes it would have been even more of a challenge to
obtain it throughout the next hour.
Each and everyday seeing the kids show up was the best part of it all. It
meant that I was doing something fun and exciting, and more
importantly they wanted to learn more. I've acquired many skills as
a volunteer for example how to manage time, how to plan, how to grab
the attention of students, and how to communicate effectively with
others that were volunteering as well.
My career goals don't exactly align with my volunteer focus. Possibly
the skills I may need such as communication with others and planning,
but as far as that goes my volunteering doesn't reflect what I will
do later on in life although it could be a helpful start. Forward
looking to me could be defined as looking ahead maybe five or ten
years and being able to imagine the stuff you would like to see
yourself doing. I see myself attending school to achieve a bachelors
in engineering, but while I'm doing that I would like to be a
public speaker for students who need information in order to succeed
and that being involved in their community can be helpful no matter
how small of a task they are completing.
I seek to change the attitudes of young ones to love school and take
advantage of the opportunities around them, because although you
don't get paid for the things you do it's a life changing
experience of preparation for the real world. If I were to come back
years later I'm sure my volunteering would have made a difference
not only to the community and myself, but to the ones I've helped
because them obtaining that information from me and others it could
be passed on.