Name: Naila Trevizo
From: Houston, Texas
Grade: nailatre@gmail.com
School: nailatre@gmail.com
Votes: 0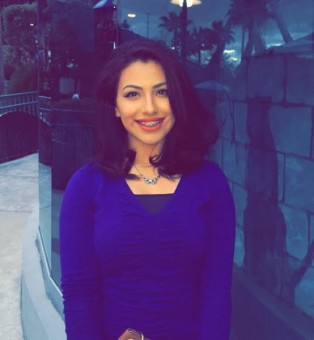 Volunteering
Houston, Texas is called the medicine city. Our medical center is huge, is one of the best medical centers in the country. This year, I started volunteering at the TIRR Memorial Hermann Rehabilitation and Research Center. I was privileged to be accepted in this organization to dedicate my time to individuals and the whole community involved in this center. I was moved to volunteer at this organization because I have had family and friend members that were in need of physical therapy due to an accident or birth defect.
I volunteer eight hours a week, every month. My daily routine at TIRR Memorial are usually to run errands, record documentation, help around the cafeteria, talk and play with patients. Lately, I have been working with the Biomedical Engineer, Mr. Tran. He is an amazing teacher. He is always telling what the tools we are using are used for. For example, one day I had to go around the hospital and take the loaner bladder scanners to Mr. Tran. When documenting them, he would teach me how to use and fix them.
Throughout my experiencing volunteering, the hardest challenge has been meeting patients. I am not saying it's a bad thing, but I always get attach to them. They are amazing human beings who have overcome or are overcoming a hard situation in their life. It hurts when I am not assign to go and help patients and rather do another activity. Every single time I go to volunteer, I want to be around the patients I have met. I have learned so much from this workplace. From how to record document, transfer and answer calls professionally, to how physical therapy works.
TIRR Memorial is more than just a hospital, it's a home. A home to every person that steps foot into hospital. The greatest satisfaction from this experience is seeing that you can make a patient smile. Tears come out my eyes when I am having a fun time with a patient and they thank me for being with them. Everyone in the workplace teaches you something. The faculty, nurses, and doctors teach you medicine. They teach you how to help individuals. Patients on the other hand, they teach you how to value life and never give up. Overall, TIRR Memorial Hermann fits the area field that I plan to pursue, neuropsychology.
The patients that TIRR Memorial Hermann receive, are individuals who have suffered from a brain or spinal cord injury. A friend of my grandmas suffered from a stroke and was never the same person he was. When I visit him at his home, he could not walk, speak, or eat. He could not do anything. Today, he is able to walk, to move his hands and to say a few words. That's why I want to pursue a career concerning the medical field and into neurological defects. TIRR Memorial Hermann has given me the amazing opportunity to let me into their home and cause a positive impact on the environment. I feel like I would leave a positive impact on individuals that I have interacted with. In a way, they will remember a smile that I gave them. A present, or the time I was running their errands or when I ran to get their food because they could not wait to eat.