Name: Bianca Duchatellier
From: N VALLEY STREAM, New York
Grade: College 2nd year
School: Syracuse University
Votes: 0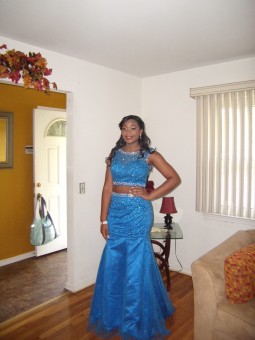 Volunteerism is something that was introduced to me at a very young age. My mom felt it was important that we understood that we grew up with certain privileges that many did not have. I remember at the age of six, my parents purchased $400.00 dollars' worth of toys and we visited a hospital on Christmas day handing out toys to children in the unit. All I understood at that time was; there are children in the hospital that would not be home to spend Christmas with their family.
As I got older it was evident how my actions would make a difference in someone's life. Being part of the Dance Honor Society in high school we volunteered at Mary Louis Academy HS for a recital for disabled children. We were responsible for setting-up the event, helping the girls into their costumes, placement on stage, and cheering them on. It was truly amazing to see their excitement as they danced and performed on stage. When we first arrived I wondered how the girls would be able to perform the difficult moves. As a trained dancer I knew what to look for when each routine was presented. When the
girls finally took the stage I was so excited to see them execute their routine. The most satisfying feeling as I volunteered was the smile and joy on the girls faces and how proud their parents and family were. What they did was not the most technical routine, but the fact that they had enough confidence to get on stage and perform was worth some much more.
I have had the opportunity to volunteer in other venues. My mom's job has different volunteer events during the year. I participated in an event to refurbish Rafael Cordero elementary school. There were various projects to select however my sister and I were assigned to games. We created a life size chess board and hopscotch section. At first I could not see their vision, but after the games were complete, I was so proud of what we did. To see the video of the kids enjoying the games made me feel really good.
My career aspiration is to be a pediatrician. I chose this field because it would give me the opportunity to help children. Many doctors are able to travel to third world countries to provide basic medical needs. I look forward to my chance to make a difference these children lives.
Volunteering will be a part of my life going forward. The impact that I can make on someone's life is truly rewarding. I tell many, you can give a part of yourself to help others and it will cost you nothing. It is so important what you learn from each volunteer event and the small part of yourself that many will remember.