Name: Claire Prentice
From: Sumter, SC
Grade: High School Junior
School: Home schooled
Votes: 0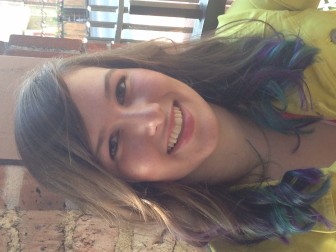 Volunteering is something that is very important to me. I have been volunteering
over four years now, and I absolutely love it. Right now, I have
chosen to volunteer in the food pantry of a local missions center
where I live. This center is dedicated to helping the poor and less
fortunate of our town, and I volunteer in the section that focuses on
the hunger aspect. I have many responsibilities in the food pantry.
The first is to prepare food boxes for the different size families
that come to the center looking for help. We try to give them a
variety of food that will easily, and as nutritiously as possible,
feed their family. We also keep the shelves that we pull the food
from stocked, organized, and up to date. We are also in charge of
sorting through the food provided by donation, organizing them onto
the shelves by kind of food, date and size, and making sure they are
all up to date and in good condition.
I volunteer regularly every Thursday, and come in on extra days if
there is a surplus of things to do, and my school schedule allows. I
try to give about two and half hours every time I go into work. That
gives me an average of 10 hours a month and 120 hours a year.
The biggest challenge of volunteering at the food pantry has been when
there is a major surplus of food donations. It is an struggle to find
a place for all the food, whether it is on the shelves, or back in
the storage room. It is difficult to organize all the different kinds
of food that we receive. Also, it can be quite exhausting to finish
one big donation of food, and turn around only to find another one
waiting to be tackled. With that being said, to finish going sorting
donations is a great satisfaction. To start with a huge, disorganized
pile of food, and ending with the shelves stocked and the back room
organized is immensely pleasing. Seeing the shelves full of food, and
knowing that people gave time, money and thought into helping others
is also satisfying. However, I think, the most satisfying part of
volunteering is being a part of a team. A team whose purpose is to
help and support others. I love knowing that the food boxes we give
out are going to someone in need, and that I get to be a part of that
blessing.

I have learned many things from this volunteer experience. First, I've learned (and still learning)
about how to efficiently run a food pantry. I've learned how to
work better with others, especially if they have a different working
style than me. I've learned how small actions can be a blessing to
another person. And I've learned to be thankful. Thankful that I am
an able bodied person and have the ability to help others. May I
always be willing to help others.