Name: Chase Conn
From: Skidmore, Texas
Grade: Senior
School: Skidmore - Tynan
Votes: 0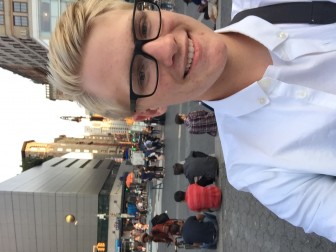 Chase Conn Youth
Forward Scholarship Essay
Volunteering is extremely important in today's American society and I believe everybody should partake in some form of volunteering. My school started to teach us at a young age of how important it is to give back to the community. In my National Junior Honor Society we were required to have at least twelve hours of service each semester and when I got inducted into the National Honor Society it progressed to twenty four hours of service per semester. Over the years, I
discovered that the event I enjoyed the most is when our school has the annual cancer awareness event. This week long event is filled with a cancer awareness assembly and a cancer awareness donation box placed in every class room. This money goes to the family's who are affected by the expensive costs in attempt to cure or stop the cancer form growing. I know from personal experience what these family's are going through. Eight years ago I lost my great grandma to ovarian
cancer, and only nine months ago lost a dear cousin to a brain tumor.
Having a family member stripped away from your life with no control is heart wrenching and with the students donations we hope to take off some of the weight that the family has to carry on their shoulders. During the whole event we put in about twelve hours of volunteering. One of my jobs was to stay after school and help decorate the school with posters. Most schools only focus on breast cancer but we decided that no matter the type of cancer everybody needs a little help. We handed out cancer awareness pens, put up posters in the hall way, and each day I went on the intercom and informed my fellow classmates about different types of cancer and how they could do their part to help. When organizing the cancer
awareness assembly we did run into some challenges. Our principle did not want to cut time out of the students education for a cancer awareness assembly. Once we informed him about the benefits and the effect this could have on the students he allowed us to have a short assembly. That wasn't event the most difficult task. Being a volunteer means you have to fit it in your own personal time and organize it yourself. This was a big responsibility but by the day of the assembly we had everything organized. By the end of the week we had accumulated all the donations to a total of a little over four
hundred dollars. We sent the money to St. Jude children's Hospital. About five weeks later we received a thank you letter in
the mail. This letter signified how all our hard work paid off, and it made you feel the most satisfaction that you know your helping others. Through the whole process it taught me that volunteering is hard work but in the end its worth it because you know you are helping save lives.
Word Count: 499