Name: Titiksa Govindjs
From: Sacramento , CA
Grade: 12th
School: Luther Burbank High School
Votes: 0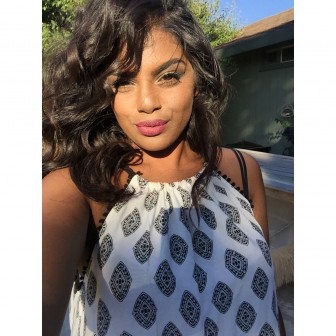 Volunteering
can change lives..
Titiksa
Govindjs
09/18/2016
, Senior : Luther Burbank High School.
Most people tend to see volunteering as an opportunity to make their resumes look outstanding, most people even see volunteering as an option to fill up their community service hours, but what's the point if your heart isn't truly in it?
I spend my weekends, and free time volunteering at the Women's health specialist clinic, Fairytale Town, and Children events! I feel like my community needs more teenagers involved, instead of being stuck inside the house, on their phones, social medias, and beds. I internship with the Women's Health Specialist Clinic for 5 hours, once a week, for 3 months. I support our women's rights, to stand up for your own body, and make it known to teenagers, and even adults about options for safe sex. I help our clinics with data entry, helping with information for clients, attending our special events, and even helping with keeping the protesters away from the clinic, and clients! As a woman it is important to stand up with other woman for our rights, whether it's bringing a child into this world, or trying to prevent it, It should be YOUR OWN decision to make not anybody else's. My 2nd volunteering is for fairytale town, I get the AMAZING opportunity to meet so many great kids, I teach them, help them, and play with them whenever I get a chance to. On my free weekends which is every two weeks, both Saturday, and Sunday's for about 6 hours each day. Volunteering for fairytale town has been the
greatest experience I've been through. To help kids be KIDS, to let them experience childhood like never before, they get the chance to run around, and play while making friends, and being comfortable within their surroundings. As a child I was raised strict, I never got a chance to be a KID, but to always study, clean, and cook, so it brings me joy knowing that kids get the opportunities to do what I never did. I also volunteer at kid's camp events , they often happen every 2 months, twice a week for 4-5 hours. I basically do most of the same things as I do for Fairytale town, supervising kids, helping
them be themselves, and exploring the world of having fun!
The things that satisfy me in my volunteers is being there for my community, knowing I'm helping in some type of way , and spending my time wisely. The challenges I face is making time for it all, some days I have personal things to do, others I have work or school, although I seem to make time, and fit everything in evenly! As a
volunteer I've learned that these 4-5 hour shifts are never a waste of time, each and every volunteer day is different, I learn many lessons, and further in my communication, and social skills. I find that a great asset for my future, because I want to major in Sociology, and I eventually want to become a social worker for kids. So, what's more better than building connections, and communications within my community? I don't think of coming back 10 – 15 years later to volunteer, I KNOW I'll be coming back knowing I made a impact on the generations of our kids, I know that my fun personality made our kids, and women feel comfortable, and reliable.
It is truly a joy to give my time, effort, and love to all these kids, to help our women right's, and to be so involved in my community. I have so many free time on my hands, why not put it to great use? Why waste it, and neglect it, while it could be given to your community, and kids! We're the future, make a difference, spend your time wisely, and invest it in something worth while!