Name: Brenda Jimenez
From: Bronx, NY
Grade: 11th grade
School: Academy For Language And Technology
Votes: 414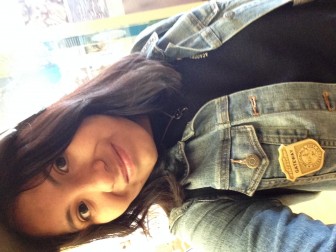 Sometimes in order to do community service, you have to sacrifice time, in my case sleep. During my confirmation program, I had to do at least twelve hours of community service in the morning. One way of getting the hours was through the Part Of The Solution program (POTS). This place serves as community dining room, food shopping, and clothing service for people with lower resources. The first time I went, I performed the lunch service. I really enjoyed it since I was doing something not for myself but for someone else, and seeing the person's smile was all I could ask. After the first time, I decided to keep going with my church until I created my volunteer pin. Today, I do not mind sacrificing my time and if space is available, I try to volunteer three hours per week. I usually sign up for the food pantry stock and the morning meal prep. The reason I volunteer is because I am glad to serve people who need help and enjoy seeing their responses.
One challenge I had was getting used to the food pantry stocking point system. One of my responsibilities in POTS is to stock canned goods. People come and ask for help when they do not know how to use their points. At POTS, a certain amount of points allow you to buy either fruits, vegetables, frozen goods, proteins or beans. I had a problem in understanding the value of these points. For example: if people asked me how many points were a bag of cucumbers, I was not able to answer their question or I would answer looking at the sign. However, when they went to check out, the cashier told them that I was wrong. The more experienced volunteers explained to me that certain products even under the same category had more value than others. From this experience, I learned to pay attention to minute things since not everything works the same way.
          Since it is my senior year, I am focusing more on college, work, and scholarships which does not allow me to volunteer as I used to. However, I plan to keep helping people in my future career. I see forward looking as preparing for the future. In the future I will
still be involved in my community either through college activities, internships, or work in my field. Through my volunteering, I hope to
raise awareness that there are people who are in a more critical state than us. Many people do not realize the things they have and
appreciate it. I can include myself as an example sometimes. Through volunteering, I am realizing I have to be thankful for what I have
because some people do not even have the basic things. I hope to make a big impact later on but just changing one person's perspective of the world is all I want. I want to raise awareness that there are still good people out there.