Name: Brittany Wichman
From: Chandler, Arizona
Grade: 11
School: Hamilton High School
Votes: 1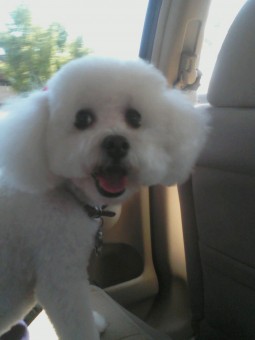 Volunteering
for Foster Children
I have chosen to volunteer for foster children. I am fortunate enough to have a loving and caring family, however I know there are other
kids who aren't as fortunate. One Sunday morning a couple of years ago, the church I attend gave a sermon about foster children. Before
that day, I had never really known who or what foster children were. After that sermon, I made the decision that I wanted to help foster
children as much as I could and possibly become a foster parent when I grew up. I really felt a calling to help last year around Christmas
time so I created a fundraiser at my school called "Foster Christmas". This fundraiser helped collect basic necessities for foster children who were about to age out of the foster system at age eighteen. With the help of my community, I was able to attain over 400 items for foster children.
My biggest challenge while volunteering for this fundraiser was overcoming my shyness. In order to do this fundraiser, I had to meet
with and talk with a lot of people. I had to get out of my comfort zone, or else this fundraiser never would've happened. My favorite
part of this fundraiser was when I got to deliver the items because I got to see firsthand how much the foster children needed. I knew that I was making a difference and that made me feel good. I have learned from this experience to be more appreciative for what I have.
This year as well as next year I plan on continuing with the "Foster Christmas" fundraiser, and hopefully raise even more items than I
did last year. Hopefully this fundraiser will become an annual event at my school and it will carry on even after I graduate. My volunteer efforts will make a lasting impression on foster children because it will show them that others do care and that they are loved.