Name: Madison Dooley
From: Allen Park, MI
Grade: Senior '17
School: St.Francis Cabrini HIgh School
Votes: 0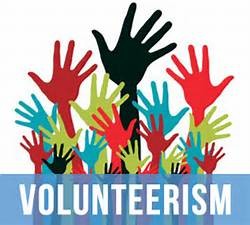 Madison Dooley
Youth Forward
Scholarship 2016
Volunteering
for the World

The world today has become blind to many life inspiring aspects that
could make the lives of all humans a much better environment. Greed,
selfishness, and impatience are just few of the thousands of
attitudes that have corrupted the minds of many who refuse to know
and do well not only for themselves but for everyone. Many youths of
the world have taken on the action of making the world a better
place. Through people's time and effort they have willingly
volunteered to make the world a better place. As this should be every
human beings mindset in their lifetime, many forget about the hurt
and anguish that effects earth, our home and everyone in it, our
family. I believe that volunteerism and hope for world perfection is
possible and can be easily accomplished. Although volunteer work is
required in many small organizations in the world, shouldn't the
action of volunteering for the good of any cause be a required part
of life? Over the summer of 2015 I volunteered for a program called
Young Neighbors in Action with my school's youth group program.
Young Neighbors in Action is a program/group that combines youth
volunteering and the spirit of God to effectively volunteer with many
people from different walks of life to come together and share a
mission trip. Throughout this program we met many times in
preparation for the success of our summer volunteer trip. Within the
Young Neighbors in Action trip I attended my youth group traveled
from Detroit, Michigan to Buffalo, New York to present ourselves a
week of volunteer work throughout the Buffalo community. Overall,
three different youth groups in attendance committed a week of faith
and mission work through forty hours of service to the people of
Buffalo. Volunteering at places such as Refugee camps and Habitat for
Humanity, my select group of seven teens and one adult were
responsible for volunteering for agriculture. During the week, my
group successfully planted vegetable gardens, worked in floral
greenhouses, freshened and stocked food orders for local businesses,
transplanted vegetable and floral plants, and worked at an affordable
and reasonable priced supermarket for local residents of Buffalo.
During this volunteer work, I met many inspiring people that showed
me leadership and inspiring qualities to be a more loving, giving,
and caring person. The leader of the agriculture, Mike truly inspired
me and will always have a friend and helper in me. This trip held no
challenges compared to the satisfaction and inner happiness it
fulfilled me with. Going to Buffalo was one of the best decisions and
highlights of my life; it opened my eyes to true love and taught me
that even one person can make an effective and positive impact on a
city. This trip also showed me the true colors of life and that if
everyone could easily do what is best for each other, the world would
be an unrecognizable place; life would be as it should be. Young
Neighbors in Action in Buffalo was a blessing to my life, and no
doubt made a difference in mine and the organizations life for
centuries to come. My activities in the world are forward looking
because they are positive and determined to look forward to the
future and the greatness it holds. I seek to hope that one day the
world will not seek change, that the eyes of all will be opened and
the word volunteer will become an everyday activity. Volunteering has
showed me that I would like to pursue being an environmentalist, to
devote my life to the earth for its great potential and perfection
for all. I strive that one day the word volunteer will be no more
than an everyday subconscious action of all mankind.