Name: Hannah Corn
From: Hendersonville, North Carolina
Grade: hvc98@yahoo.com
School: hvc98@yahoo.com
Votes: 0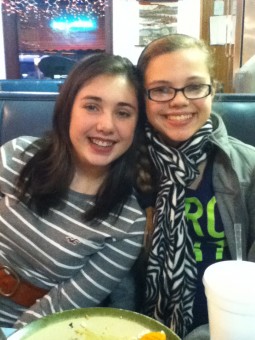 In addition to working hard in school to better my education, I have worked hard outside of the classroom as well. I have also spent a majority of mytime involved with the Future Business Leaders of America club. My junior year, I was the events coordinator for the club and this year I will be the president. Throughout the year we put together food baskets for the less fortunate, buy Christmas presents for underprivileged children, and volunteer at the local rest home. I have loved being able to give back to our community and make our community an even better place. In addition to being the president of FBLA, I am also working as a Senior Advisor to help incoming freshman. On a daily basis I am helping someone find their class or
offering studying advice. Over the course of my high school career I have learned that I thoroughly enjoy being able to give back and help others in need. Every year I volunteer my time with the Storehouse Organization, a local organization that provides Christmas presents to children who otherwise would not receive them. Last year my parents helped my buy for 75 children in Henderson County. It is unbelievably rewarding to know that you are making a child's Christmas.