Name: Daniel Lee
From: Carson , CA
Grade: 11
School: Carson High School
Votes: 0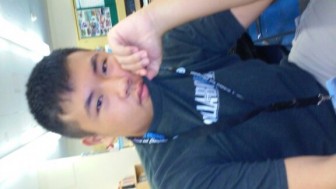 Daniel
Lee

     The world can change through community service volunteering. Our community cannot be perfect. Someone may need help from other. And some may be more consideration from other. We are living in a "community," where we share and care each other. Helping seems hard when it comes into an action. However, it is not that hard. People can do what they can do to change the world. I been volunteered to clean school campus, beach clean-up, and park trash pick-up. Sometimes I helped my church events and services. I chose these areas to volunteer because that is what I could do in my ability. I volunteer 2 hours per week at my church to help organize.
While volunteering, I learn myself about the important responsibilities as a volunteer. I need to know that I am doing this for others not for my benefit. I had to understand the meaning of "volunteering." It is simply willing to work for nonprofit. As a volunteer, I had to overcome myself through laziness mind set. It was one of the biggest challenges that I had. Laziness makes everything difficult in term of working. You can concentrate and dedicate on the work. I had hard time to overcome that mind set. Although, finishing volunteering gives huge satisfaction. I still member the feeling that is unexplainable happiness. Something accomplishing and achieve to finish the work is fundamental reason of volunteering. I learned an
important lesson though volunteering. I was part of the community and making relationship with other people. The position I was holding wasn't important. I was just a worker. However, the appreciation that other people give and from other.
In conclusion, world can be so much better, when we come out from our house and caring other neighbors. Volunteering is something that can't be valued. It is a small step to change our community and relationship with other. Volunteer is something that can develop characteristic and among others. Helping one can lead to helping two and those people can help the other. The number keeps multiply by itself. It starts little and small but it will get larger and bigger as we keep doing what we could via volunteering activities.