Name: Joseph C. Torres
From: wappingers falls, NY
Grade: joecele3@optonline.net
School: Roy C. Ketcham High School
Votes: 0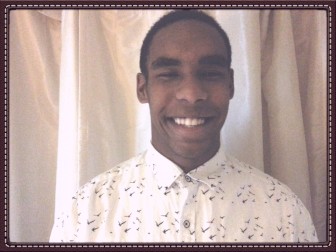 Volunteering
Makes Us All Stronger In Many Ways
Almost
every, if not all, high school students must complete a certain
amount of volunteering hours. For some, that means just sitting
through a school board meeting, showing up at other civic meetings,
or helping to clean up their local community a couple of weekends
every month. For others, it becomes a way of life that builds their
character, gives them purpose, and in times of life's most
challenging moments, makes them stronger. I fall into the latter
group.
Since
I was a child, my parents, particularly my father instilled in me the
commitment to community. He often volunteered at PTA functions,
attended school board meetings, coached youth sports, became an anti
bully advocate, and did so much more. He was and still is my
inspiration.
My
father is very politically active and has been for about ten years.
He has helped individuals from sitting US Senators, Congressmen,
State Governors, State Supreme Court Justices and many state elected
officials. He would introduce me to these statesmen and I was amazed
how many actually knew him. Naturally, I was always eager when he
would ask me to accompany him as he would go door to door, speak at
events, or just attend political functions.
It
is this network that has helped me cope through two nearly
devastating moments in our family. In August 2013, one day after our
shared birthday and just a week before my freshman year of high
school, my father was told he had a bleeding tumor on his brain stem.
Time was of the essence to have it removed. By the grace of God, and
a skilled neurosurgeon, the surgery was successful and the tumor
benign.
Then,
just recently, this past Summer of 2016, my father was diagnosed with
prostate cancer. His surgery was set for the end of September. Just
one month after our shared birthday of August 15th. Surgery was again
successful, but my ability to mentally cope with these two medical
events challenged my mental and emotional limits.
My
freshman and senior High School years. Two of the most critical
years in high school for most students were two of the most scarred
years for me. However, instead of falling into despair and self pity,
I channeled my father and used volunteerism to strengthen myself
mentally, emotionally, and spiritually and many other ways.
I
spent two consecutive summers volunteering at a summer camp of
elementary aged kids. Being around these kids helped keep me grounded
and realize that there was still plenty of life to be lived. His
friends would reach out to me and offer their words of encouragement.
The strength my dad exhibited helped keep me strong. I was so
excited that he was again active this recent election because we
again teamed up to knock on doors and help our community.
I
urge every person of any age, however you can volunteer, do so. It
will make you strong in ways you won't realize or think possible.