Name: Emma McLellan
From: Fayetteville, Arkansas
Grade: 11th
School: Fayetteville High School
Votes: 0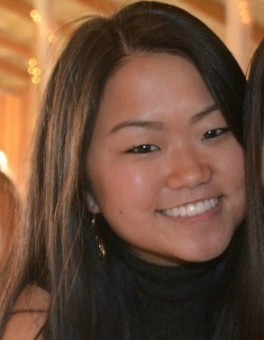 Volunteering has greatly affected who I am today – not only as a person, but as a skater.  For four years, I have been a skating school assistant for The Jones Center in Springdale, Arkansas.  Its goal is to bring people together by serving families and strengthening
communities.  Skate school is a great opportunity to enrich those who want to either beat the summer heat or get in the winter spirit. Figure skating is considered one of the most expensive sports.  Coaches are primarily self-employed and charge an average of $25.00 per lesson taught.  The skate school is a reasonable cost for all families.  Volunteering as an assistant allows me to teach a wide range of individuals the gift of this sport.  Seeing the skaters' excited faces of even standing on the ice makes what I do worth my time.         
I began this sport at the age of three.  Once I set foot on the ice, I fell head-over-heels in love with figure skating.  Fourteen
years later, I continue to practice about eight hours a week along with volunteering for skate school every Saturday morning.  Ozark
Figure Skating Club offers six-week classes from 9:00am-10:00am, consisting of small group lessons for ages ranging from toddler to
adult.  In early 2012, I began helping with the skate classes. I would never give up teaching the community a sport in which I have been involved in for more than ten years and love with all my heart.  
As a skate school assistant, I am assigned two different classes to help – one from 9:00-9:30 and another from 9:30-10:00.  Typically, I help with the lower level classes since the children have a tougher time remaining still and calm while gliding on the ice.  In the lower classes, the coaches and volunteers teach the basic technique for skating: Keeping arms up (airplane wings), marching like
soldiers, and grabbing one's knees when they feel unstable.   

            I would have to say, the biggest challenge there is as a skating assistant is making sure the parents are fully aware it is okay if
his or her child does not pass the specific level in six weeks.  It is, in my opinion, very difficult for a young skater to master five or six elements in a short amount of time.  There have been situations where parents disagree with the coach's decision of whether or not the skater passes or fails.  Another challenge is keeping the skaters engaged.  Most of the time, the children play with the snow and either eat or throw it.  
Volunteering for the skate school is such a wonderful opportunity.  I love teaching those in my community the life enriching sport.  As a skating assistant, it has given me the chance to teach others what I love.  In the six week classes, I bond with these kids.  I
love seeing the smile on their faces when they accomplish certain elements.  Knowing the kids successfully executed the elements
required to pass the level is the highlight of volunteering.