Name: Emily Summersill
From: Fort Denaud, Florida
Grade: 12
School: LaBelle Highschool
Votes: 0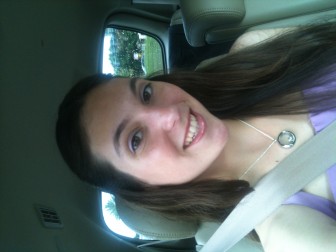 In short, I have spent my whole life volunteering. I have volunteered for the Kingdom Hall of Jehovah's witnesses as long as I can remember. When I was home schooling it was easy to go out every day, or whenever someone needed a partner. This year has not been as easy because it is my last year of school and I am going to the public high school. However, I was determined not to give up on my work. So I got an idea. Most students in high school are allowed to leave before lunch
to go to a job of some sort, well this volunteer work is my work. After a meeting with the principle a decision was made. He agreed that since I donate fifty hours a month (roughly 10-12 hours a week, 50 hours a month, and 600 hours a year) to the service that I could leave after fourth period to go to the Kingdom Hall!
It is just as important to me to be able to continue this work as I go to college and work at a career. Looking forward, after graduation I am increasing my hours to seventy hours a month! This in its self has been a goal of mine since I was twelve. Some people might think I was crazy. A teenager wasting her time. "Why is she not out doing normal things? Isn't boring?" Many comments like those have been made to me. The simple answer I give them is that it makes me happy. People search their entire life's to find their purpose, to find true happiness. The preaching work, my volunteer work, is mine. Even
on a bad day, I can remember the countless good days of teaching people what the bible says. This is not only my responsibility to the Kingdom Hall but to God. It has taught me great people skills and humility. I am constantly learning from older ones who are much wiser than myself.
If I were to come back in ten, twenty, or even thirty years I think I would have made a difference, here's why. I was teaching a young girl about the bible for about a year. She had a rough life, and admitted she was not making wise choses which caused more problems. She also realized that she needed help. I spent time with her to help her learn about god and let her know he still cared for her. I also helped her to see his guidelines and rules to life. She took them to heart and started
making changes. Pretty soon she was no longer in a hard situation and was happy with her life. She still thanks me to this day for teaching her god's word and helping her build a relationship with him. So even if I only help one person, that would be rewarding enough for me.