Name: Michaela Rosenberg
From: Los Angeles, California
Grade: 11
School: YULA Girls High School
Votes: 0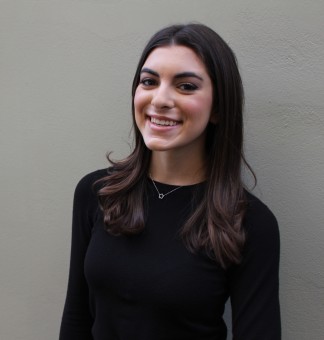 Freshmen year I started volunteering at a tutoring program at a local public elementary school. At first, I thought it would be a nice activity since I had extra time on Friday afternoons. In the beginning, my student and I focused on her homework together, practiced reading and math, and played educational games, but over time we formed a bond of friendship. I found myself loving mentoring and looking forward to seeing my student all week. I continued tutoring throughout my years of high school, eventually becoming the chairperson of the YULA involvement in the program. As a ninth grader, I did not anticipate
the effect this experience would have on me and how it would shape the rest of my high school career.
The summer after junior year, I volunteered as a Junior Servant Leader Intern at a Children's Defense Fund Freedom School, which is an educational program for inner city children to prevent them from falling behind in school. I worked with third to fifth graders to develop English skills and a love for reading and writing. However, this did not always come easily. I had to find a balance of fun and work so that they learned to love reading without forcing it upon them. The students would think of excuses to avoid reading time and as their mentor, I had to choose my words carefully to instill in them a desire to learn. Although there were challenges, the greatest reward was creating bonds with the children. When a student shared with me their family stories it was a gratifying feeling to know that we felt comfortable with each other. At the end of my last day, I realized the huge impact we had on each other when we all stood hugging outside the classroom saying our final goodbyes as they asked
me not to leave.
From that moment, the effect we had on each other was obvious. As I grew into a mentor for my children, they empowered me to realize that I am one piece of a larger community. Freedom School allowed me to cultivate a love of reading in my students and in return, I was fortunate to develop a friendship with my students. To continue these relationships, I am participating in a Freedom School program during the school year. Mentoring these children is only the beginning of my
dedication to my community. As a child, I was unaware of my place in society, but as I approach adulthood, I am now conscious of the effect that I can have in my community. What started as a fun activity on Friday afternoons became something meaningful and has shaped me into a more mature and giving person.