Name: Jessica Nicole Etheridge
From: Culver, Indiana
Grade: 12th
School: Culver Academies
Votes: 0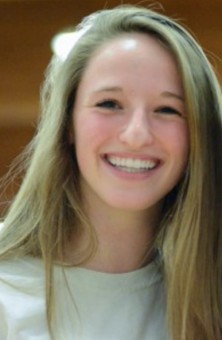 I used to cower in the face of the unknown until I was forced to face
my fears when stage three breast cancer consumed my mother's body.
What is breast cancer going to do to her? Will she be okay? Why did
this disease have to choose my mother? Thousands of
unanswerable questions flew through my mind as my mom explained to me
the severity of her condition. Unwanted tears flowed down my face as
my mom whispered, "it will be okay" through silent sobs.
As she went through chemotherapy and radiation, she began to lose her
hair on her head, her arms, and her face; something she never lost
was her spirit. As she walked through stores bald yet confident, at
least three or four strangers stopped her to tell her that she was
beautiful. This filled my heart with unexpected happiness and showed
me that even in dark times the world is replete with rectitude.
Although her spirit was unwavering, the pain that shot through her
body gradually intensified with every movement yet never crippled
her. It became hard for her to clean, cook and even just get out of
bed. I had to be brave for her, to not worry or be frightened. My
mom taught me how to fight, how to be courageous when all odds are
against you because there is always a chance to win.
My mother is now a breast cancer survivor and one of the best
fighters I know. Because of my mother I have dedicated many hours of my life raising
money for the American Cancer Society. I first began volunteering
for Relay for Life as a freshman and continued on through senior
year. In my freshman and sophomore year, I helped set up and run the
event at my school, mostly focusing on running concessions. During
my junior and senior year, I became more involved and joined the
Relay for Life committee. With meetings every Wednesday night, I set
up all food donations and ultimately ran concessions during the
event. Every Relay for Life event raised about twenty thousand
dollars each year. I became so passionate about raising awareness of
cancer and donating money to the American Cancer Society that I set
up a senior versus faculty basketball game at my school. Through
admissions, baked goods, half time games and raffles I raised over a
thousand dollars to donate to the American Cancer Society. The total
time I took to raise money and awareness for cancer was about seventy
hours.
The biggest challenges I had to face was also the sweetest moments
while volunteering. The hardest part was watching my friends cry
about losing a loved one from cancer, but the most amazing moments to
watch were when everyone supported them with their love.

Forward looking is simply the act of trying to expound upon the good
in the world.Although a cure might be some ways away I know I helped researchers
come one step closer to it.